Pakistan Army warns India of response in case of any 'misadventure'
Press Trust of India, Islamabad |
Press Trust of India
Mar 28, 2018 08:47 PM IST
Ghafoor also accused India of killing of 30 Pakistani civilians in 2018 in firing along the Line of Control
Pakistan Army on Wednesday warned India of a response in case of any "misadventure" across the border and said nobody should underestimate the capability of the country's armed forces.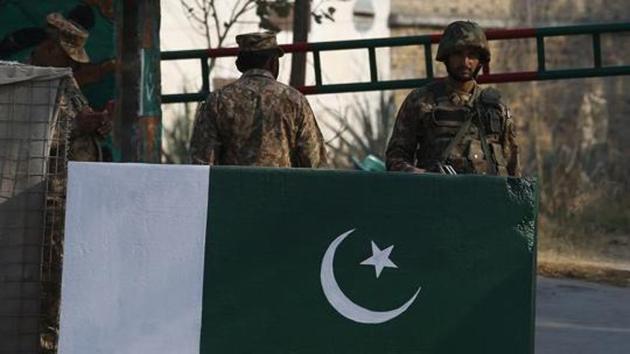 "If India tried for any misadventure, then it will be responded," Army spokesman Major General Asif Ghafoor said at a press briefing.
He was responding to a question about the state of preparedness in case of a surprise attack by India.
"Nobody should underestimate our capability vis-s-vis India. Our response capability in case of any threat from India is absolutely ready," he said.
Ghafoor also accused India of killing of 30 Pakistani civilians in 2018 in firing along the Line of Control.
"Pakistan has played a positive character for peace in the region. If India promotes instability in Pakistan through Afghanistan or the Line of Control it will not be in India's best interests either," he said.
To a question, the spokesman said that Indian diplomats were also invited to witness the Pakistan Day parade on March 23 along with diplomats from other countries.
"We wanted to show the world that we have invited them (Indian) despite what they are doing to our diplomats. We also wanted to show them our capability and resolve," he added.