Panic attacks, William and press: 3 most revealing claims in Prince Harry's book
Jan 14, 2023 12:32 AM IST
Prince Harry Memoir Spare: Here are 3 most revealing takeaways from Prince Harry's memoir Spare
Prince Harry's memoir Spare has been the talk of the town as it had a number of headline-generating revelations about his relationship with the royal family. While Prince Harry talked about the UK press, he also made shocking claims about his brother Prince William, Kate Middleton, Queen Consort Camilla and monarch King Charles.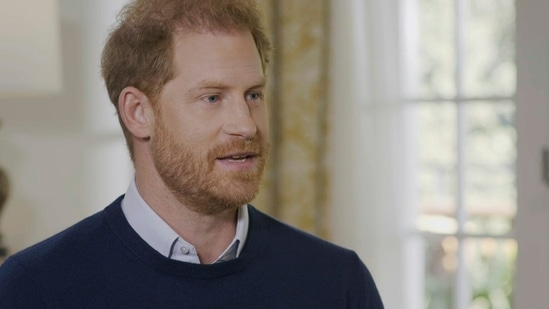 Read more: King Charles 'furious' with Prince Harry especially about this bit in memoir
Here are 3 most revealing takeaways from Prince Harry's memoir Spare:
1. His love for Prince William
There has been a lot of talk about Prince Harry's criticism of his brother William but there are also many moments in the memoir where the Duke of Sussex talks about his love for William.
"I always felt such love for him," Prince Harry writes, recalling their childhood and silly, innocent fights between them.
Read more: Prince Harry says he sees Diana in his children: 'Spencer gene is very, very…'
2. Feeling like a third wheel
After binge-watching Friends in 2013, Prince Harry writes that he had decided he's "a Chandler" as he thought of his life being that of a "confirmed bachelor". He wrote about how his life as an uncle to William and Kate's first son George might be like, "Holding a bottle of wine and an armful of kiddie presents. Dropping to the floor and wrestling with little George."
"They were half a football pitch away, just beyond a stone courtyard, so close that I could see their nanny pass by all the time with the pram, and I could hear their elaborate renovations. I assumed they'd have me over any minute now, Any day. But day after day it didn't happen. I get it, I thought. They're busy! Building a family! Or maybe… they don't want a third wheel?", he writes.
Read more: Prince Harry and Meghan Markle less popular than even this royal member: Poll
3. Talking of loneliness, trauma and PTSD
Meghan Markle pushed Prince Harry to take therapy again as he experienced multiple panic attacks. He was "in trouble" by late 2013, caught between "bouts of debilitating lethargy and terrifying panic attacks", Harry writes saying that the simple act of putting a suit on in the morning became a "trigger".