6 Pak addresses of Dawood given by India get UN confirmation, 3 incorrect
Updated on Aug 23, 2016 09:40 PM IST
However, the six other addresses provided by India have not been amended. India, in a dossier, had cited these nine addresses as those frequented by Dawood.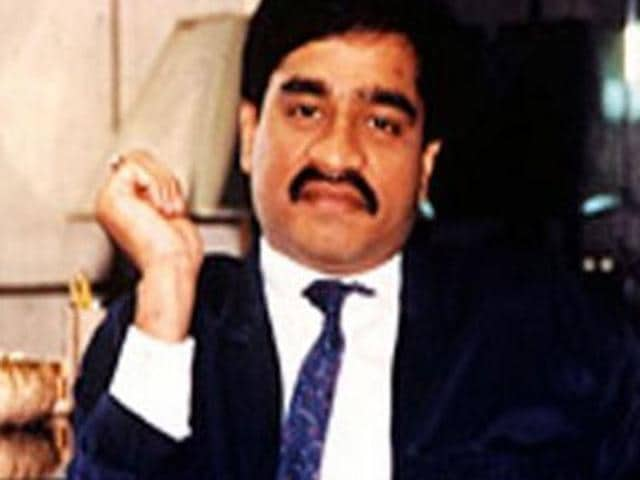 Three of the nine places cited by India as addresses of underworld don Dawood Ibrahim in Pakistan have been found incorrect by a UN committee, which has removed these from its list.
One of the addresses which has been dropped by the UN Security Council's al Qaeda sanctions committee was found similar to that of a residence of Maleeha Lodhi, Islamabad's envoy to the UN.
However, the six other addresses provided by India have not been amended. India, in a dossier, had cited these nine addresses as those frequented by Dawood.
The Security Council's ISIL and al Qaeda sanctions committee on Monday amended its entry concerning Dawood, the mastermind behind the 1993 Mumbai serial blasts, with "underline and strikethrough".
In the amendment, the Committee has stricken through the address "Main Property at Margalla Raod F- 6/2 Street no.22, House No.07, Islamabad number 29 in Karachi. This address was later found to be similar to that of a residence belonging to Lodhi."
When asked about the amendment, a top Indian official at the United Nations told PTI that one address of Dawood in the listing entry was incorrect. The address was "of Ambassador Maleeha Lodhi, and not Dawood Ibrahim", the sources said.
"The amendment also strikes through other addresses "8th Floor of Mehran Square, near Pardesi House-3, Talwar Area, Clifton, Karachi, Pakistan" and "6/A Kjauabam Tanzeem, Phase-5, Defence Housing Araea, Karachi, Pakistan."
As evidence to show that Dawood Ibrahim is holed up in Pakistan, a dossier prepared by India had listed nine residences of the underworld don in that country and stated that he is known to frequently change his locations and addresses there.
"On 22 August 2016, the Security Council Committee pursuant to resolutions 1267 (1999), 1989 (2011) and 2253 (2015) enacted the amendments specified with underline and strikethrough in the entry" concerning Dawood on its ISIL (Da'esh) and Al-Qaida Sanctions List of individuals and entities subject to the assets freeze, travel ban and arms embargo, it said.
Dawood's other addresses mentioned in the listing "Karachi, Pakistan (White House, Near Saudi Mosque, Clifton)", "House Nu 37 - 30th Street - defence, Housing Authority, Karachi, Pakistan" and "Palatial bungalow in the hilly area of Noorabad in Karachi" have not been amended.
Islamabad has consistently denied that Dawood is living in the country.
The information about the residences in Pakistan, including one bought near the house of Bilawal Bhutto Zardari, son of late former Prime Minister Benazir Bhutto, in Karachi two years ago is contained in the dossier that had been prepared to be handed over to Pakistan's National Security Advisor Sartaj Aziz during talks with his Indian counterpart Ajit Doval, which were later cancelled.
"Dawood is known to frequently change his locations and addresses in Pakistan. He has amassed immense property in Pakistan and moves under the protection of Pakistani agencies," the dossier had said.
Another amendment enacted by the Committee concerns details of his family.
The information "Father's name is Sheikh Ibrahim Ali Kaskar, mother's name is Amina Bi, wife's name is Mehjabeen Shaikh" has been underlined in the listing.
Dawood was listed on November 3, 2003 and the entry has been amended in March and July 2006, July 2007 and March 2010. Being a UN designated terrorist, he is subject to assets freeze, travel ban and arms embargo.
The amendment further struck out "Bombai" as his place of birth, noting instead that it is "Kher, Ratnagiri in Maharashtra".
It has added "Sheikh Farooqi, Bada Seth, Bada Bhai, Iqbal Bhai, Mucchad and Haji Sahab" as his "low quality" aliases.
The listing includes information about his various passports, including those issued in Pakistan.
The listing says Dawood had a Passport number A717288 issued on 18 August 1985 in Dubai and a Pakistani number G866537 issued on 12 August 1991 in Rawalpindi but adds the term "misuse" for this two passports.
He also has Passport number C-267185 issued in Karachi in July1996, Passport number H-123259 issued in Rawalpindi in July 2001 and Passport number G-869537 issued in Rawalpindi.
Dawood is wanted in India for the 1993 serial bomb blasts in Mumbai in which 257 people were killed and nearly a thousand injured. He is also accused of masterminding other terror attacks and of money laundering and extortion.
Close Story
'Top secret' documents seized in raid on Donald Trump's home: Report

FBI agents recovered records marked "top secret" during their search of former president Donald Trump's Florida estate, according to documents made public Friday in a probe that includes possible violations of the US Espionage Act. The warrant and related materials, unsealed by a Florida judge, showed agents took away with them a significant amount of classified files after the raid, which ignited a political firestorm in an already bitterly divided country.

Salman Rushdie had multiple stab wounds, says doctor who helped him

Salman Rushdie suffered multiple stab wounds, including one to the right side of his neck, and was lying in a pool of blood under his body after he was attacked at an event here on Friday, according to a doctor who helped the Mumbai-born controversial author following the brutal assault. Rushdie was attacked and stabbed in the neck on Friday while onstage in Chautauqua in Western New York, New York Police said.

Montenegro mass shooting leaves 12 dead, 6 injured

Twelve people including a gunman were killed in a mass shooting in Montenegro on Friday, according to local media reports, while another six were injured. Police at the scene in the western Montenegrin city of Cetinje declined to comment on the incident. The media reports said a man from Cetinje had opened fire at random in his neighbourhood after a family dispute, killing 11 people and injuring six others.

Terrible day for authors everywhere, say Salman Rushdie's peers after NY attack

Moments after the 75-year-old Booker Prize winner Salman Rushdie was attacked on a stage in New York, several celebrated authors took to Twitter to express their concern. Stephen King, the author of several horror books, including 'It' and 'The Shining', took to Twitter and wrote 'I hope Salman Rushdie is okay.' The US senator of New York Chuck Schumer called the incident a 'shocking and appalling attack on freedom of speech and thought.'

Salman Rushdie is alive and airlifted to safety, says New York governor

British author Salman Rushdie, who was attacked and stabbed in the neck at a literary event on Friday in western New York state, is alive and has been airlifted to safety, said New York's governor Kathy Hochul. Rushdie, whose writings made him the target of Iranian death threats, was taken by helicopter to a local hospital. Social media footage showed people rushing to Rushdie's aid and administrating emergency medical care.
Personalise your news feed. Follow trending topics