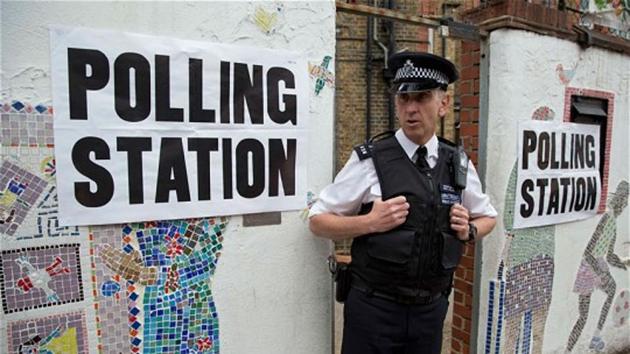 UK gets tough on Asian-style malpractices in polls
The British government has unveiled new measures in areas with large Pakistani and Bangladeshi-origin communities to prevent the influencing of voters.
PUBLISHED ON DEC 28, 2016 09:03 PM IST
The Theresa May government has announced a series of steps to prevent influencing voters and the electoral process, particularly in communities with origins in Pakistan and Bangladesh, from where electoral malpractices are reportedly imported into Britain.
Undue influence by spiritual leaders is among concerns raised by an investigation report prompted by malpractices in the Tower Hamlets mayoral by-election of 2014. The steps announced include asking voters to show identity proof in 18 sensitive areas in the 2018 local elections as a pilot.
"Harvesting" of postal ballots, bribery and "treating" voters, and bulk voting on behalf of family members who may or may not have different preferences are among concerns highlighted in the investigation report by Eric Pickles, former communities secretary.
Minister for the Constitution Chris Skidmore said: "The government's view is that electoral fraud is unacceptable on any level. I want to protect the right of everyone to have their say and participate in our democracy.
"By eliminating fraud and tackling improper practices, we are ensuring the integrity of our electoral system, while building a clear and secure democracy that works for everyone."
The pilot will run in 18 areas identified by the Electoral Commission as being at risk of allegations of fraud, including Birmingham, Blackburn, Oldham, Bradford, Burnley, Slough, Tower Hamlets and Walsall. These areas have large minorities of Pakistani and Bangladeshi origin.
The government said it would focus on dealing with preventing the intimidation and undue influence of voters, ending the dubious practice of postal vote harvesting, and piloting the use of identity documents in polling stations.
The Pickles report found pressure was being put on "vulnerable members of some ethnic minority communities, particularly women and young people, to vote according to the will of the elders, especially in communities of Pakistani and Bangladeshi background".
It added, "There were concerns that influence and intimidation within households may not be reported, and that state institutions had turned a blind eye to such behaviour because of 'politically correct' over-sensitivities about ethnicity and religion."
The report highlighted the concept of "kinship" in some communities which meant that individuals felt obliged to operate as part of a collective community and not have individual choices.
Close