Indian-origin Siddhartha Dhar now senior IS leader, says teen sex slave
May 02, 2016 05:34 PM IST
Indian-origin Islamic State terrorist from Britain Siddhartha Dhar, dubbed as the "New Jihadi John", is a senior commander of the dreaded outfit, according to a media report.
British Indian Siddhartha Dhar is known as the "new Jihadi John", but a Yazidi teenager who escaped from the Islamic State after being held as a sex slave insists he is "Abu Dhar", one of the senior commanders of the terror group.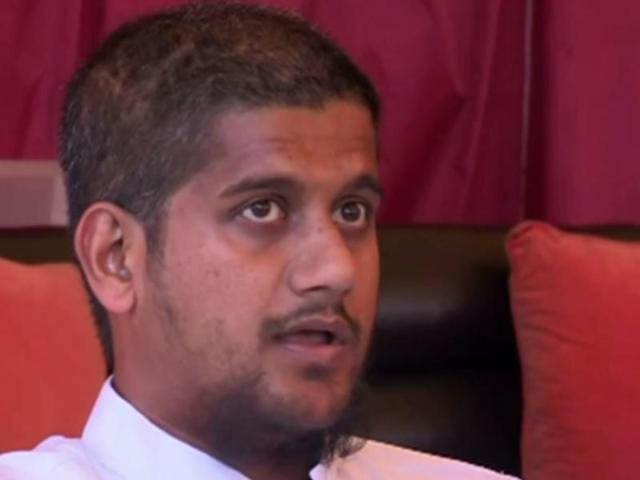 In a British Muslim TV documentary scheduled for Monday evening, Nihad Barakat says she was kidnapped and trafficked by Dhar, also known as Abu Rumaysah. Dhar, a Londoner, is said to have travelled to Syria with his wife and children in 2014.
Documentary presenter Joseph Hayat told The Independent he was "very confident" Barakat knew who she was talking about: "From the information I have, Dhar is deemed a leader in Mosul now, and she was very insistent on that name.
"We asked her later if these were foreigners or ordinary Iraqis and she said they were foreigners. When we showed her pictures of Siddhartha Dhar she recognised them but went very cold. She didn't want to go further and got very agitated."
According to Barakat, Dhar has taken a number of Yazidi sex slaves for himself, and played a key role in the capture and trafficking that led to her becoming pregnant with another IS fighter's baby.
Read: Suspected 'New Jihadi John' Dhar praises Hitler in Islamic State video
Barakat was 16 when she and 27 members of her family were kidnapped by IS fighters after the fall of Sinjar in Iraq two years ago. She said the first man she was forced to marry was Australian extremist Abdul Salam Mahmoud.
Describing her capture to Hayat, she said: "The Isis leaders told us we had to convert to Islam or we will be killed. They separated us into three groups, men, married women and single women, then took the single women and girls to Mosul.
"Sometimes they would come and take girls for their pleasure. They did everything to the girls."
She added, "When I was captured near Kirkuk, they took me to another leader from Mosul. His name was Abu Dhar…He also took Yazidi girls for himself. Every day he would tell me that I had to marry another man."
The newspaper reported, "It is difficult to verify that the 'Abu Dhar' who kidnapped Barakat is the same man as the most-wanted British jihadi. As well as Dhar's legal name and his 'kunya' – or nickname – Abu Rumaysah, he has also gone by the name Saiful Islam since his conversion in his late teens."
Barakat, now 17, reportedly works to raise awareness of her people's plight with British-based AMAR foundation that runs facilities at Khanke refugee camp in northern Iraq, where she lives with her mother, father and siblings. Two of her sisters and two brothers are still held captive by the IS, the report said.