Breach the wall of silence: Give State recognition to Indian Sign Language
Sep 25, 2018 05:47 PM IST
The country's population of deaf and speech disabled remains invisible at institutions of higher learning since most of them even fail to even complete school
Between 2007 and 2012, while studying at Delhi University's St Stephen's College and the Delhi School of Economics, Nipun Malhotra, chief executive of Nipman Foundation, doesn't remember coming across any deaf students. Looking back, the 31-year-old disability rights activist says the country's population of deaf and speech disabled remains invisible at institutions of higher learning since most of them even fail to even complete school.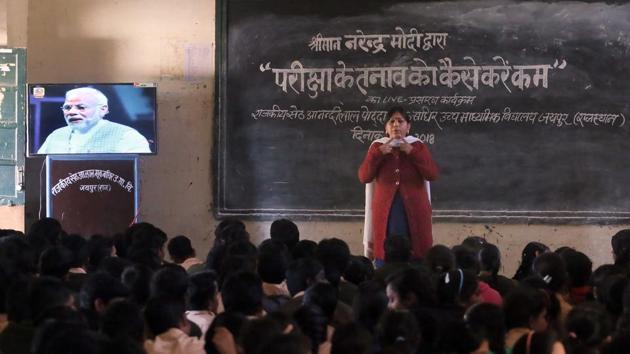 The only time people like us get to view someone using sign language is during news bulletins on Doordarshan or when we watch the Independence Day or Republic Day on the national broadcaster with a sign language interpreter commentating about the event. A World Health Organization report says around 63 million people in India suffer from either complete or partial deafness, and of these, at least 50 lakh are children. One barrier standing before the country's deaf population is the threadbare infrastructure of educational facilities such as specialised schools. The country only has about 700 schools which teach sign language. Another big impediment is the State's reluctance to provide the official language status to Indian Sign Language (ISL), a collection of visual cues, hand gestures and devices which are used as a communicative mechanism by people with hearing or speech impairments to interact with each other. In this regard, we lag behind nations such as Australia, Austria, Belgium, Brazil, Canada, Chile, Mexico, New Zealand, Papua New Guinea, Portugal, Sri Lanka, USA and Zimbabwe, among others. Closer home, Nepal has made a special provision in Article 31(4) of its Constitution to specifically recognise sign language as a means through which education could be provided to hearing or speech impaired persons.
Last week, the Delhi High Court issued a notice listing a PIL filed by Nipun Malhotra seeking official recognition of ISL. Finally, the government, too, appears to be waking up to this. On September 23, minister of state for social justice and empowerment Krishan Pal Singh Gurjar said he would write to home minister Rajnath Singh to request that ISL be made an official language. The minister's initiative is welcome. This will bring India's hearing-impaired community a step closer to having their only method of interaction recognised by the government. Once it is listed as an official language, the Union government can promote and develop sign language in an official capacity. It can then be used to conduct UPSC examinations, among others, and qualify for printing on currency notes.
In a country as linguistically and culturally diverse as India, the gestures used in sign language vary with every region. So, the Sign Language Research and Training Centre backed by the government is working towards codifying it. Last year, a project commissioned by the Ministry of Social Justice and Empowerment put together an online dictionary with than 7,000 signs that deal with words used in academic, medical, legal, technical and routine conversations by deaf people. The dictionary included videos and subtitles to facilitate easier comprehension and was accompanied with photo illustrations and information about the usage of the corresponding English and Hindi word.
There are only about 250 certified sign language interpreters in India. Non-recognition of a standard language hinders schooling and a shortage of educators and can also lead to mental health issues when deaf children find it tough to communicate with their parents. Recognition of sign language could be the first step towards helping people with hearing loss fight social stigma, lack of jobs and a formal education. It's high time we helped break this wall of silence.
aasheesh.sharma@hindustantimes.com
@Aasheesh74