Top 5 tips to give your home an artistic touch this New Year
Experiment with colours and patterns or go minimalistic, when revamping your home this New Year. Focus on creating a work from home space and try creating an interesting seating area at home.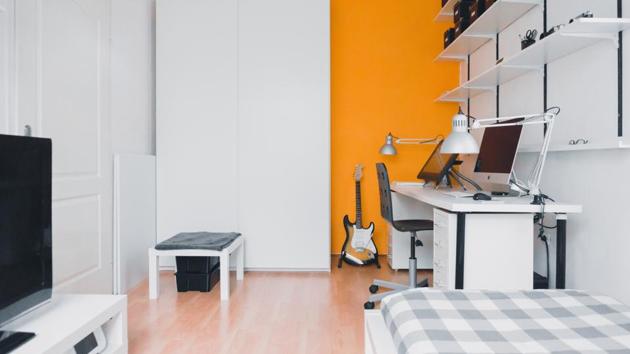 Updated on Dec 10, 2018 05:45 PM IST
From investing in smart seating to opting for right colours and patterns, let your home space do the talking in 2019 with smart makeovers.
Colours and patterns
Using the right colours and patterns set the right mood and temperament for our homes. Light shades give your home a larger look with an over aura of calmness. Uplift the vibe of your home and experiment with the colour of 2019, Living Coral, a vibrant peachy burst which can be beautifully complemented with accents like vibrant teal and sombre grey.
While geometric patterns never go out of style thanks to their symmetrical harmony, flat shades need a little extra work pairing them with other elements in the room need. When looking at designs, go in for simple geometric pattern and throw in some metallic shades to give your home an eclectic feel.
Invest in smart seating
While the comfort of a large space is alluring investing in smart seating to elevate your living ecosystem could lend some wow-factor! 2019 is going to be a year of conversation-starting design and will welcome new styles of living so, let's get down to a humble pouf. Pouf is a large solid cushion, that can be used as a seat, a foot rest or even a coffee table! They have great utility and can be easily moved around a room to add an extra seat wherever needed. Choose poufs in colours to complement your space and with this simple piece, your home will be brimming with genius.
Create a work-from-home space
Design is constantly upgrading to help merge home and office, in response to recent changes in working styles and the work-from-home trend that has picked up over the past few years. Whether you are a home-based entrepreneur, regret those working weekends, or bring your workload home, create a space where your family time meets your work time using dynamic furniture ecosystems that weave themselves around your way of living.
An outdoor haven
Make next season all about revamping the outdoors, do up your balcony with large cane chairs and a simple marble table-top with dusted stone flooring. Upholstery in punchy hues of turquoise, deep green and bright pink will stand out against a backdrop of plain terracotta walls and ceramic curios.
Take it a step further by revamping your garden or patio with modish swings which will set the mood right. Comfortable chairs and eclectic tables made from rattan are ideal to sip your morning cuppa as you bask in the glory of nature.
The era of minimalism
Minimalism will continue to blaze a clutter-free path through the interiors world well into 2019. When creating a classic minimalistic interior, it's all about focussing on the base colour. This trend can be incorporated in the living room or even the bedroom by opting for a neutral palette in furniture and decor.
Subdued hues will be thumb rule here. From biscuit to greige and every ecru-inspired tone in between, right from furniture to flooring. If you decide to go with patterns, use them sparingly, tone-to-tone. Turn up the temperature with knitted throws, beaded pillows, sheepskin rugs, and velvet decor.
With inputs from Nagbhushan Hegde, Head of Design, Script by Godrej and Boyce and Arshi Mukri, Design expert, Pepperfry.


Close Story