UP election: Fifth phase may be the decider as 51 constituencies vote today
The Uttar Pradesh Assembly elections reach a crescendo on Monday as the battle for India's most-populous state moves to the eastern part which may prove to be the decider in an election no-one is willing to call.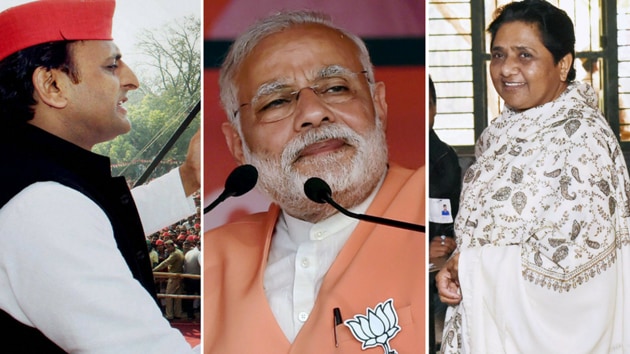 Updated on Feb 27, 2017 06:56 AM IST
The Uttar Pradesh Assembly elections reach a crescendo on Monday as the battle for India's most-populous state moves to the eastern part which may prove to be the decider in an election no-one is willing to call.
As many as 141 constituencies across 25 districts have still to be decided. These electoral segments are across the region that contributed handsomely to the ruling Samajwadi Party's massive victory in the last assembly elections.
This time around, political opponents are seeking a caste coalition and rising disenchantment with sitting SP legislators to topple incumbent chief minister Akhilesh Yadav in eastern UP.
The high-stakes battle has seen the most-bitter phase of campaigning with tempers fraying and new lows in political barbs.
On Monday in the fifth phase, voting will be held for 51 seats in 12 districts as 18.4 million voters decide the fate of 607 candidates. These districts include Amethi, Sultanpur, Ambedkar Nagar (considered in central UP), and Bahraich and Shravasti in Terai region.
In the last election, the Samajwadi Party had won 37 seats, the BJP and Congress won five each while the Bahujan Samaj Party could only manage three.
The Election Commission has pulled out all stops to ensure fair polling; central forces conducted a flag march in sensitive areas close to the Terai region in Nepal's foothills which go to polls on Monday.
Amethi will perhaps be the most watched constituency. The Supreme Court recently ordered the filing of gang-rape charges against sitting MLA Gayatri Prasad Prajapati of the ruling SP.
Akhilesh had dropped Prajapati from his cabinet on corruption charges but had to take him back allegedly under pressure from party patriarch and his father Mulayam Singh Yadav.
Prajapati is up against Garima Sinh of the BJP and Congress' Amita Sinh, who is the wife of senior Congress leader Sanjay Sinh. Garima is his estranged wife.
Though the SP and Congress have joined hands to contest the UP election, in Amethi they are locked in a "friendly contest", which is being repeated in Gauriganj seat of the district.
Congress vice-president Rahul Gandhi represents Amethi in the Lok Sabha. There are five assembly segments in it and the poll outcome will be closely watched.
With just two phases remaining, top leaders criss-crossed the eastern region on Monday, addressing several rallies to hit out at opponents.
Union home minister Rajnath Singh mocked a feud within SP's Yadav family, saying Mulayam Singh Yadavhas punctured the 'cycle' – the SP's poll symbol – while his brother Shivpal broke its chain, "I really wonder how Rahul Gandhi and Akhilesh will reach Lucknow riding the damaged cycle," he said at an election rally in Ballia.
In Maharajganj, Akhilesh said the SP-Congress coalition was an alliance of youngsters that would change the course of national politics and reiterated his claim that the combine would win 300 seats.
His wife Dimple Yadav told a rally in Jaunpur that BJP chief Amit Shah was mistaken when he coined an abbreviation for 'Kasab' –the 2008 Mumbai attacks convict.
"BJP says 'Ka' stands for Congress. Your Akhilesh bhaiyya says 'Ka' (in Hindi) stands for Computer, 'Sa' stands for smartphone, through which you can get all the information about the policies of the government and 'B' stands for 'bachche' (children)," she said to loud applause.
The abbreviation by Shah last week – Ka for Congress, Sa for SP and B for BSP – triggered a high-decibel response from his opponents.
Akhilesh had responded to Shah by asking Gujarat brand ambassador Amitabh Bachchan to not advertise "Gujarat ke gadhe" (donkeys of Gujarat). BSP chief Mayawati had dubbed Shah the biggest terrorist.
On Monday in Gorakhpur, she repeated an old promise of dividing UP and carving out a separate state for Purvanchal, a huge but impoverished region that the BSP is looking to make inroads into.
"This election, you need to punish the Congress, the BJP and the SP, which have been opposing creation of Purvanchal," she said.
Close Story