Love and Relationship Horoscope for January 3, 2023
Jan 03, 2023 11:16 AM IST
Horoscope Today 3 January, 2023: Following sun signs may face ups and downs in their current relationship. Find the love daily astrological prediction for Aries, Scorpio, Capricorn, Pisces, and other zodiac signs for January 3.
Aries: Have fun with the peace and harmony that has settled into your relationship. It's possible that you'll strike up some truly purposeful exchanges with a certain someone who, for the time being at least, is content to bask in your presence and may become more than just a companion in the future. You will enjoy intellectual conversations with them but make sure they are grounded in real-world concerns. Read Aries Daily Horoscope Prediction for January 3 2023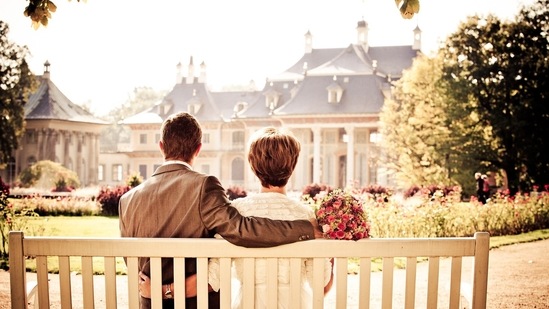 Also Read Horoscope Today
Taurus: Increasing your appreciation for the finer things in life might do wonders for your romantic prospects. Now is a crucial time to work on enhancing the quality of life at home, especially if you made a promise to do so. Adding new and exciting experiences to your life with your significant other might be as simple as purchasing a new item that both of you can enjoy at home. Read Taurus Daily Horoscope Prediction for January 3 2023
Gemini: Attempt to learn more about that person. You may get to know each other on a more friendly basis at first, which is precisely what you need for a successful date. It's possible that you'll have to cater to their cognitive inclinations rather than their physical cravings in order to have the type of intense talk you seek. Getting their interest is a beginning point; from there, you may go on to do much more. Read Gemini Daily Horoscope Prediction for January 3 2023
Also Read Career Horoscope Today
Cancer: Now is not the time to give in to your intense and emotional urges. When it comes to your personal relationships, you have a tendency to grow grumpy, which might turn your partner off. Love needs a balanced persona and your emotions should not become your weakness. So don't be overly outspoken about your feelings; instead, be thoughtful and kind to help your partner connect with you better. Read Cancer Daily Horoscope Prediction for January 3 2023
Leo: Relationships are where you can finally be yourself. Just be the champion that you are and turn up with your unique flair. Your natural ability to stand out in a crowd has recently gotten a lot of attention, so there's no need to worry about embarrassing yourself in front of your significant other. More people will want to follow you as you spread word of your unique style. So, shed all inhibitions. Read Leo Daily Horoscope Prediction for January 3 2023
Virgo: Now, more than ever, you should make an attempt to be in the spotlight. More than your good looks, it's your sharp mind that has others enamoured with you. You have a profound and thoughtful temperament that others find attractive and they would desire to embark on a life journey with you to uncharted territories. Use this phase to entice the one you've always wanted. Read Virgo Daily Horoscope Prediction for January 3 2023
Libra: Don't let the opinions of others cloud your own. Do not waste your time worrying about the perceptions of others on your love possibilities. While you figure out what you're looking for in a romantic relationship, the advice of your friends and family isn't all that important. No one else but you can determine the quality and course of your love relationships, so cheer up! Read Libra Daily Horoscope Prediction for January 3 2023
Scorpio: Don't wait until it's too late to start paying attention to your mate. You'll need to strike a balance between your professional and personal commitments to ensure the happiness of both you and your partner. Your significant other can become impatient and start to rush through their own personal tasks. Before you can truly repent, you need to fix the holes and seal the leaks. Read Scorpio Daily Horoscope Prediction for January 3 2023
Sagittarius: To love someone, you must let them into your life and into the things that you care about. It's time to wake up and have some interesting and engaging discussions today. Expect to have a good time at any kind of informal social event. If you're single and seeking for a romantic partner, you shouldn't hole up at home. Instead, you should get out and chat to as many people as you can. Read Sagittarius Daily Horoscope Prediction for January 3 2023
Capricorn: You need some light relief from the stress that dominates your life. Today is the kind of day when you should put aside your regular responsibilities and do something much more romantic. No matter how essential the work at hand may be, it is advisable to satisfy your impulses. Spend some time doing something you enjoy so that you may tackle your to-do list with renewed enthusiasm thereafter. Read Capricorn Daily Horoscope Prediction for January 3 2023
Aquarius: Find the origins of the issues in your relationship and deal with them appropriately. If your feelings for your partner have been dwindling recently, now is the time to take a hard look at the relationship and determine where the difficulties began. When doing so, be as forthright and candid as possible with your responses. This will help your partner comprehend you better. Read Aquarius Daily Horoscope Prediction for January 3 2023
Pisces: Today, you'll have a much stronger connection to your emotions. Consequently, you shouldn't be taken aback by the fact that your lover is especially nice to you today. Perhaps they will surprise you with some radical proposals for the future. Take advantage of the small talk and express to your sweetheart how much you appreciate being pampered and taken care of. Read Pisces Daily Horoscope Prediction for January 3 2023
----------------------
Neeraj Dhankher
(Vedic Astrologer, Founder - Astro Zindagi)
Email: info@astrozindagi.in, neeraj@astrozindagi.in
Url: www.astrozindagi.in
Contact: Noida: +919910094779
"Exciting news! Hindustan Times is now on WhatsApp Channels
Subscribe today by clicking the link and stay updated with the latest news!"
Click here!