MP Congress plans six-tier structure for assembly polls
As Congress is a mass-based party and not cadre-based like the BJP, booth level management has been its Achilles heel in each election.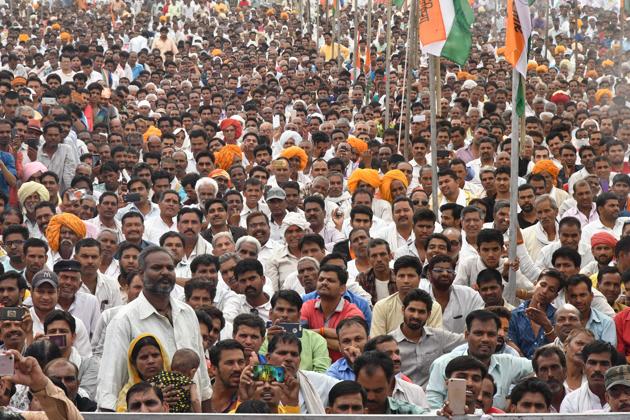 Published on Aug 01, 2018 02:24 PM IST
Out of power since 2003, the Congress party in Madhya Pradesh will have a six-tier command and control structure from district to booth level by mid-August for the upcoming assembly polls in November. This is to ensure they are able to match the incumbent BJP in election management, party sources said.
As Congress is a mass-based party and not cadre-based like the BJP, booth level management has been its Achilles heel in each election. It has always fallen upon the candidate concerned to manage the entire election, be it campaigning or booth management, with little help from the party organisation, the source, who didn't want to be identified, said.
However, things will be different this time. "Booth-level workers are the backbone of the party during elections. Strong candidates and a well-oiled team of supporters will be able to campaign effectively and man all the polling booths to ensure that the party supporters do not face any problems while casting their vote. Ma- ny voters are undecided till the last moment and presence of a large number of Congress workers in the polling booth gives add- ed confidence to the voter to cast his vote in the party's favour," said a senior Congress leader, who did not want to be named.
At the top of the pyramid wou- ld be the 61 Congress district un- its. Under them would be the blo- cks, and each block will have two sub-blocks under them. Depending on the size of the blocks, there will be three to four mandalams to each sub-block. The mandalams have been sub-divided into sectors, with three sectors in each mandalam. Each sector will have eight to 10 booths under them.
There are 488 blocks and roughly 65,000 polling booths spread across 230 assembly constituencies. With the party planning to have 11 members for each polling booth, the party will have over 6.5 lakh workers at the polling booth level working for the Congress candidates.
Congress media coordinator Narendra Saluja recently said that the Congress party annou- nced names of 85 office-bearers and district incharges have been chosen from among them. It will be the duty of each district inch- arge to ensure that the blocks, sub-blocks, mandalams, sectors and polling booths are property managed. They will report to Madhya Pradesh incharge Deepak Bawaria and State Congress president Kamal Nath.
"The idea is to give a proper organisational support to the candidate... Most of the details have been worked out and we will announce the names right up to the booth level workers within a week," the senior leader said.
Close Story