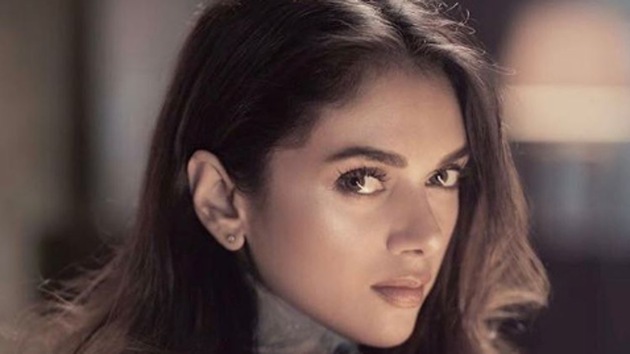 Aditi Rao Hydari on Padmavati vandalism: Don't stop filmmakers from telling stories
Reacting to disruptions on the sets of Sanjay Leela Bhansali's Padmavati, actor Aditi Rao Hydari says that no filmmaker should be expected to apologise for the kind of films they wish to make.
Hindustan Times | By Anjuri Nayar Singh
UPDATED ON MAY 03, 2017 04:27 PM IST
Actor Aditi Rao Hydari is someone who doesn't believe in holding back her opinion, and expresses it strongly. When the sets of filmmaker Sanjay Leela Bhansali's Padmavati were vandalised, she referred to the incident as unfortunate, saying that such "curbing of expression" has to stop.
Bhansali's film has been in controversy since the shoot began. In February last, the shoot was stalled by activists of a Rajput group, who tried to vandalise the sets at the Jaigarh Fort in Jaipur and later in March, the sets caught fire in Kolhapur. The activists accused him of distorting facts, while making the historical film.The film also stars actors Ranveer Singh, Deepika Padukone and Shahid Kapoor in lead roles.
"I believe, art and cinema do not have a language or any religious or geographical boundaries. It shouldn't even have gender discrimination. I think filmmakers should be given the freedom to tell their stories. We are a democratic country. There are so many terrible things happening elsewhere. If they're not stifled, why should this [the film] be," says Aditi Rao Hydari.
Aditi says that experienced filmmakers should be entrusted with making great cinema. "I'm saying this for directors, who we should be proud of. We should be proud of someone like Bhansali. We can't stop them from telling their stories. They are creating history with their kind of cinema. How can we curb them or clip their wings?" asks Aditi.
Follow @htshowbiz for more

Close