After biopic Sanju, get ready for Sanjay Dutt's autobiography
A biopic titled Sanju on the life of controversial Bollywood actor Sanjay Dutt is already running in the theatres.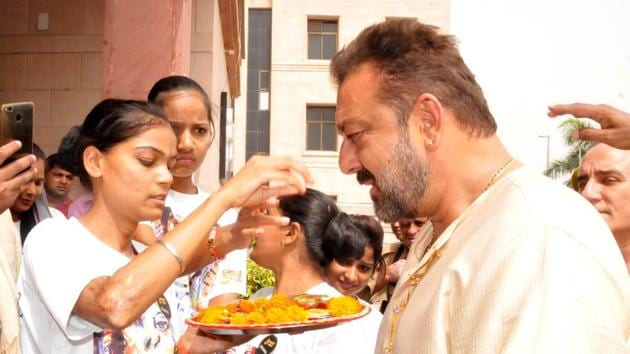 Updated on Jul 11, 2018 08:19 PM IST
Press Trust of India |
Press Trust of India
Actor Sanjay Dutt will come out with his autobiography next year in which he will reveal many interesting stories that he "never had the chance to tell before". The memoir will be published by HarperCollins on his 60th birthday on July 29, 2019.
"With this book, the reader will finally get to look into his soul. Finally, we will get to hear the fascinating stories about his youth, his Bollywood stint in the '80s and '90s, his experiences in prison, and his self-discovery, that have never been told before," the publishers said.
The autobiography is billed as "perhaps the biggest, most dramatic and honest star memoir to emerge out of Bollywood".
A biopic on the controversial actor, titled Sanju and starring Ranbir Kapoor as Dutt, was recently released to rave reviews. The film has amassed over Rs 250 crore at the box office. Commenting on the book, Dutt said, "I have had the fortune of living a remarkable life, full of ups and downs, joys and sorrows. There are so many interesting stories to tell that I've never had the chance to tell before. I am looking forward so much to sharing my memories and emotions with readers everywhere."
What makes Sanjay Dutt's journey an epic story, quite apart from his professional accomplishments, are the ebbs and flows that have characterised his life, the publishers said. "He's a star like no other, and what an extraordinary life he's had! This is a memoir that is going to be told from the heart, and will reveal a Sanjay Dutt that even his most ardent fans don't know," said Udayan Mitra, publisher (literary) of HarperCollins India.
(This story has been published from a wire agency feed without modifications to the text. Only the headline has been changed.)
Close Story