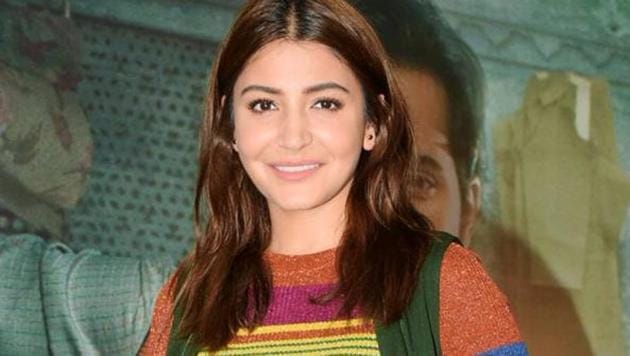 Anushka Sharma: Our audiences are more evolved than our industry, they're the force behind the change you see
Actor Anushka Sharma feels that realistic cinema has come into its own, thanks to viewers.
By Monika Rawal Kukreja
, New Delhi
UPDATED ON OCT 25, 2018 09:47 PM IST
In her decade-long career in Bollywood, actor Anushka Sharma has often pushed the envelope, with films such as PK (2014), NH 10 (2015), Sultan, (2016) and Pari (2018). Her latest release, Sui Dhaaga – Made in India, saw her playing a small-town woman who starts a garment business along with her husband (character played by Varun Dhawan). In a sit down interview, Anushka tells us why people should stop making a hue and cry each time an actor goes deglam onscreen, why 'niche' and 'commercial' are subjective terms, and why doing 'realistic' films is the need of the hour.
Why it becomes a big deal when an actor goes deglam onscreen?
Sui Dhaaga is a very commercial film, which has got a huge appeal. But, at the same time, the way in which the story is told, the world which we show, is extremely realistic. So suddenly, Varun [Dhawan, her co-star] and I can't look like we are out of this [film] world, and that's the demand of cinema today. You just have to do what's required of your character you're playing.
Are realistic films, too, getting an equal space as commercial ones?
Nothing has to be done with any kind of an agenda. I think, in general the kind of filmmakers we have in this industry and the kind of talent in the country, everyone is trying to do interesting roles and realistic films. You do have your larger than life films also, but then there's also this lot of cinema also works. Films like Dangal, which went on to do the kind of business it did, are in the realistic space and there's nothing fake about that world.
Have actors become evolved and are taking up this kind of cinema?
It's the audience I think that are quite a bit more evolved, than even our industry. I feel somewhere they are always the driving force behind the change you see on screen.
What about those who felt Sui Dhaaga is for niche audience?
What is niche to somebody and what is commercial to somebody, who knows? It's a very subjective thing. And listen, we're talking about a country of 1.3 billion people. If two people are saying that [they find it niche], we can't ignore what hundred others are saying and listen to these two people. But, the fact is that even if two people have said this, it's fair enough on their part to feel this way.
Are these just preconceived notions?
You see, when Raazi and Stree released, people would have said the same thing for that also that they are niche film. On the face of it, these films are like that only. And a lot of times the films which are typically commercial, they don't even make the business that these films end up making.
You've worked with the Khans and younger lot of actors too. Do you always learn a thing or two from your co-stars?
I believe you should never feel like you know enough. It's always nice to learn from somebody. It's always good to be open and be creatively charged and open minded. That's how our senior actors are similarly; we'd also like to be.
Interact with Monika Rawal Kukreja at Twitter/@monikarawal
Close