Arjun Kapoor says the industry had heard rumours about Vikas Bahl's misconduct
Arjun Kapoor has said that the industry had heard rumours about Vikas Bahl's predatory behaviour. Bahl has been accused of sexual harassment.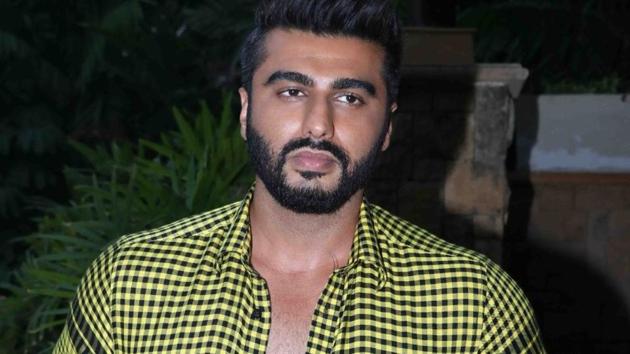 Updated on Oct 11, 2018 04:06 PM IST
There were always whispers in the industry about the allegations of sexual harassment against Vikas Bahl, says Arjun Kapoor, who is shocked that it happened at Phantom Films, a production banner which was viewed as a torchbearer of change in cinema. Bahl is accused of sexual harassment by a former employee of Phantom Films, formed by four partners - Bahl, Anurag Kashyap, Vikramaditya Motwane and Madhu Mantena. The company was dissolved last week amid allegations that Kashyap and Motwane did not address the issue, a claim both deny. Arjun, 33, said he had interacted with the four filmmakers and it was saddening to read the details.
"There was speculation in the industry.There were certain people who knew the reality within the office (Phantom Films). The hearsay doesn't allow us the power to do something when people within the office are not doing something. It is like when there is a robbery happening in your house, the neighbour can't file the complaint. Not having an HR in office is bizarre, I am not able to wrap my head around this... It is basic for any company, you could have saved the girl from further damage if you had a safe environment in your office, it is sad and bizarre," Arjun told PTI.
Arjun said there is no point giving individuals importance by discussing them as everyone is still coming to terms with it.
"We had only heard, we had no understanding. It is unfortunate as they were intelligent, sorted and successful people who were going to be the torchbearers of change in our films.
"It is a sad time for people as we are still processing what happened. There is no reason talking about individuals, giving them more importance than they deserve. They will be outcast anyway."
The #MeToo movement of India has brought out several skeletons out of the closet. Personalities like Nana Patekar, Alok Nath, Rajat Kapoor, Vikas Bahl and Kailash Kher have been accused of sexual harassment. Asked whether he will ever collaborate with people who have been named, Arjun said, "These are not important things. You think society will allow them to exist? Work is a far-fetched thing. People who are going to be named are not going to be able to roam around easily. It is going to be a different environment." Women have come out and spoken and one needs to hear them, respect and understand what they have been through, he said.
"Whether one takes, ten years or 20 years, it is not important. They can take 30 years or three minutes. The fact that they had the courage to come out and take names is commendable. They are in a vulnerable position and we need to let them put everything out."
".. I would like to say when a woman is going through something like this, they don't look for evidence. You have to support them. 99.9% of the women will be speaking the truth. It doesn't suit them to malign their own life and somebody else's."
Arjun said it is unfortunate that the film industry is the starting point of #MeToo but he is happy that it will bring about a change. "If the film industry has to be a villain for there to be a cleanse in society, for people to have fear to ever do these things again, if we can cause that fear in any man across the country and stop him subconsciously from doing something like this, I will take that." Arjun said the stories are like the opening of the Pandora's box.
"The mud-slinging that has happened, somewhere the industry is to be blamed because we have ignored the speculation and nobody bothered to get to the bottom of things. And we all behave like it doesn't happen in the film industry. The reality is coming out and it is a Pandora's box. We all need to shut up and listen. To look for excuses is stupid, we have to introspect as an industry and as a profession. We have to try and find a solution to make it a safe environment for women."
The actor said the industry will have a unified reaction against the culprits and in creating a safe and secure environment for women. "There will be a harsh treatment that will follow from the law as well as from the profession, but we need to take time to take stock. We cannot have an immediate reaction. This is something that will go on for a while and certain facets will emerge. Then, we will all be in a position to have a solution."
Arjun said the issue of women safety is not just limited to films. It is a deep-rooted mindset in the country. "There is a big difference between social decorum and being friends or wanting to be physically intimate with a man and that blur of lines only Indian men seem to have. It is a big problem that we don't seem to comprehend when a woman is being nice to you. That blur has caused a lot of damage. The demarcation is now needed, when a woman says, 'no', it is a 'no'."
Follow @htshowbiz fo rmore
Close Story