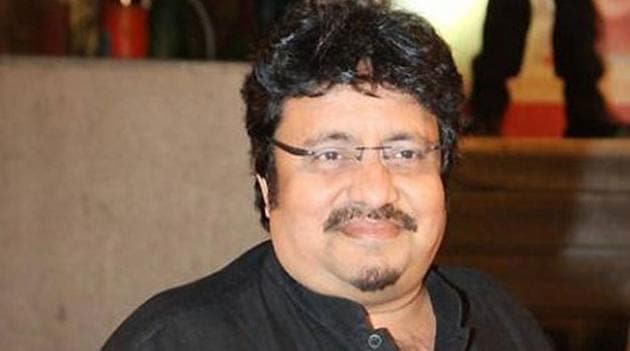 Bollywood actor Neeraj Vora dead, PM Narendra Modi and Akshay Kumar condole death
Actor and director Neeraj Vora passed away at the age of 54 on Thursday. The Hera Pheri 2 director had been in a coma for months after suffering a heart attack and brain stroke in 2016.
UPDATED ON DEC 14, 2017 04:39 PM IST
Bollywood actor and filmmaker Neeraj Vora died at a Mumbai hospital on Thursday morning after being in coma for almost a year. The 54-year-old actor was at the residence of producer Firoz Nadiadwala but was rushed to hospital when his condition deteriorated. His death was condoled by Bollywood celebs and PM Narendra Modi.
Filmmaker Ashoke Pandit tweeted, "Writer,Director,Actor,Producer Neeraj Vora was on ventilator from last 4 days & expired due to multi organ failure. The Creamation will be held today at 3 pm today at the Santa Cruz west. Creamation Ground (sic)." Neeraj's wife died a few years ago, he has no children.
Nadiadwala -- who had been taking care of the actor for last one year -- also said: "He passed away at 4 a.m. on Thursday. I've lost the battle to save my brother and friend from the clutches of death. His health had improved so much. But it deteriorated suddenly on Friday. He had to be shifted to hospital. But it was no use. We lost him."
He was in coma after suffering a heart attack and a brain stroke in 2016. While he was admitted to New Delhi's AIIMS initially, Nadiadwala shifted Neeraj to his home after his health showed no improvement. The producer converted a room into an Intensive Care Unit (ICU) for the purpose.
Recalling his decision to shift the actor to his home from AIIMS, Nadiadwala told IANS, "As I said, the doctors at AIIMS had given up on him. I don't know what got into me. I immediately hired an air ambulance to bring Neeraj from Delhi to Mumbai. I have to confess my heart was in my mouth. If Neeraj had passed away during that journey from Delhi to Mumbai, or even after landing, I would have been in serious legal and moral trouble."
Neeraj started working as a writer in Gujarati plays and his first film as an actor was Ketan Mehta's Holi, which featured Aamir Khan, Ashutosh Gowariker, Om Puri, Shreeram Lagoo, Deepti Naval and Naseeruddin Shah. He also acted in Shah Rukh Khan-starrer TV show, Circus.
He was the dialogue writer in Aamir Khan's Rangeela and also acted in the film. He directed Khiladi 420 and Phir Hera Pheri, a sequel to the classic comedy-drama Hera Pheri.Neeraj has acted in films such as Daud, Welcome Back, Company, Pukar, Rangeela, Satya, Baadshah and Mann. Neeraj had also written the screenplays of films like Hera Pheri, Rangeela, Akele Hum Akele Tum and Chori Chori Chupke Chupke.
Neeraj's friends and colleagues -- including Akshay Kumar and Paresh Rawal -- condoled his death on social media. Akshay, with whom Neeraj has worked in films such as Awara Paagal Deewana, Deewane Huye Paagal, Ajnabee, Hera Pheri and Phir Hera Pheri -- wrote that he was the reason why he started doing comedy. "One of the main reasons behind my foray into comedy, saddened to hear about the demise of Neeraj Vora a multi-talented man, writer, director, actor... A mini industry by himself, learnt so much from him. RIP," Akshay tweeted.
PM Narendra Modi also tweeted about the death of the cine personality.
He was supposed to start work on the next instalment of Hera Pheri. However, given his health, it was reported in March that Ahmed Khan will direct the film. The film was supposed to star Akshay, Suniel Shetty and Paresh Rawal. But shetty has told Mid-Day that only Neeraj will direct the film. "I believe he is doing better now. Once he is fit, we will roll out the film," the actor had said.
Close