Don't want to be called a feminist, but I don't disown it: Tabu
Updated on Aug 31, 2016 06:30 PM IST
Tabu loves poet and women's right activist Maya Angelou's writings but insists this "doesn't make me a feminist though."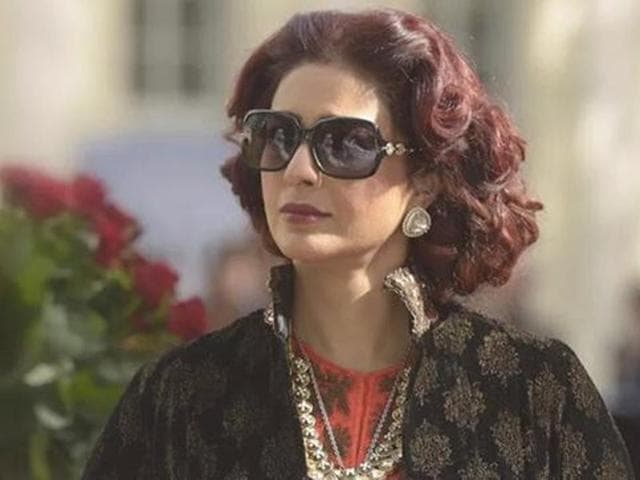 The 'thinking actress' of Bollywood, Tabu, has no pretensions in admitting that she is not a bookworm and loathes labels of any sort.
The 44-year-old actress said that she thoroughly enjoyed the just-concluded three-day Mountain Echoes Literary Festival in Thimphu, which is set amidst pristine mountains and tranquil monasteries in the 'happy country' of Bhutan.
In an interaction on the sidelines of the festival, the two-time National Award winner said she would attend many more literary fests -- provided reading was not a pre-requisite. "I am ready to attend more literary festivals like Mountain Echoes. However, if reading is a requisite, I won't. Don't ask me questions about books," she laughed.
The actor, who has portrayed Lady Macbeth (Maqbool) and Queen Gertrude (Haider) in the Bollywood versions of the Bard's Macbeth and Hamlet, has no qualms in admitting that she has never read Shakespeare nor is she a bibliophile.
Watch: Tabu in Chandni Bar
Tabu loves poet and women's right activist Maya Angelou's writings but insists this "doesn't make me a feminist though."
"I don't want to be called a feminist, but I don't disown feminism. Our actions are more important than these labels," she said.
Tabu's female-centric roles in movies like Chandni Bar, Maqbool and Haider had won her accolades, but so far she has worked with only one woman director, Mira Nair, in The Namesake.
"Mira Nair is the only woman director I've worked with. She is an unusual woman and working with her was a very different experience," said Tabu, who is currently working in a Sriram Raghavan movie.
Watch: Tabu in Fitoor trailer
She admitted that Bollywood is yet to give women directors their due. "We have very few women directors in Bollywood. Farah Khan is one director who managed to make the cut," she added.
Tabu, who has acted in several regional movies, including in Telugu, Tamil, Malayalam and Bengali, said that she is keen to work in another Malayalam movie.
"I have acted in four Malayalam movies and I am looking forward to a good role. Though there have been some offers, I have not got the one I want to do," she said.
The actor, who says that her choice of movies are not conscious, however, shunned a question on why she has never acted in a Karan Johar production.
Watch: Tabu in Haider trailer
Asked whether she ever turned down a Dharma-production movie, pat came the reply: "Why would you want to write about it?"
Political questions are also a big no-no for the actor, who essayed the role of a terrorist in Gulzar's Maachis and played the lead in Haider, a movie on the Kashmir conflict.
Tabu, who had her share of trekking and Mandala learning in Bhutan, was also looking forward to shopping in the country.
"I have already bought a Kira, the traditional Bhutanese dress and now I am heading to buy boots."
The three-day festival was organised by the India-Bhutan Foundation in association with Siyahi and powered by Rajasthan's Department of Tourism.
Personalise your news feed. Follow trending topics