Historians, Royals on Karni Sena panel for Padmaavat; fringe groups demand ordinance to ban the film
Karni Sena chief patron Lokendra Singh Kalvi said that the outfit had named six persons to watch the film before its release as proposed by Bhansali Productions.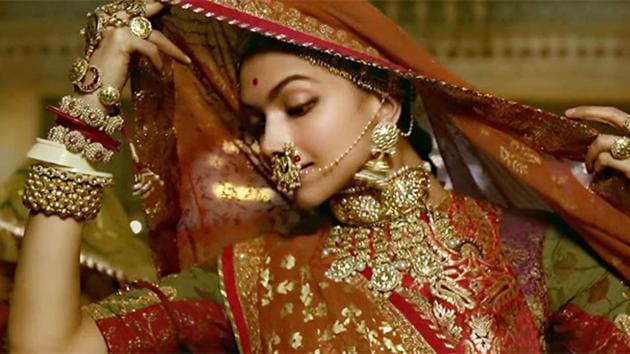 Published on Jan 23, 2018 09:01 PM IST
Shree Rajput Karni Sena, which has been leading protests against Padmaavat, today named a six member panel, which includes erstwhile royals and historians, to watch the film ahead of its release even as various outfits demanded an ordinance banning the movie.
The Supreme Court refused to modify its order that had cleared the movie's nationwide release following which Rajput groups turned to the Centre demanding an ordinance "within 24 hours" in view of "public sentiments".
Rajasthan minister Gulab Chand Kataria, meanwhile, said that after the apex court order, the state government was left with no option but to maintain law and order.
The controversy-mired Sanjay Leela Bhansali film is set to be released on January 25 for which the state police began making arrangements.
Karni Sena chief patron Lokendra Singh Kalvi said that the outfit had named six persons to watch the film before its release as proposed by Bhansali Productions in a letter on January 20.
Historians R S Khangarot, B L Gupta, Kapil Kumar, Roshan Sharma and erstwhile Mewar royal family member Vishwaraj Singh and erstwhile Banswara royal family member Jagmal Singh were the six persons, the Karni Sena leader said.
Khangarot is the principal of Agrawal college in Jaipur, B L Gupta is a retired professor of the history department of the University of Rajasthan, Jaipur while Roshan Sharma is a Jaipur based historian. Kapil Kumar is a Delhi-based historian.
"We know that the filmmaker is doing nothing but drama in the name of pre-screening. We were never against the film's screening but he should make sure that the suggestions our members give should be considered and changes should be made accordingly," Kalvi, who was in Porbandar in Gujarat, said over the phone.
He, however, indicated that the resistance to film was not over yet and said that a "Janta curfew" will be imposed on cinema halls, that exhibit the flick.
President of the Shree Rajput Karni Sena Mahipal Makrana said that a Janta curfew will be imposed and roads and highways will be blocked as a protest.
"An undeclared emergency like situation has emerged where our sentiments have been set aside. After the Supreme Court's decision, we now request the Prime Minister to intervene in the matter. The Centre should bring an ordinance within 24 hours to stop the film's release," Girraj Singh Lotwada, president of Jaipur based Rajput Sabha, said.
Lotwada said that former prime minister Atal Bihari Vajpayee had once recited a poem on Rani Padmavati in the Parliament and now the BJP government should bring an ordinance to protect the legendary queen's honour.
If the BJP government which protects Hindutva fails to do anything the message will be clear that it is the game of connivance, Lotwada claimed.
Meanwhile, the state Home Minister Kataria said the government had no alternative but to ensure law and order after the Supreme Court rejected its review petition."And that we will do," he said.
All district SPs were directed to remain alert and additional forces will be pressed into service wherever required to maintain law and order, Additional Director General (Law and Order) NRK Reddy said.
Additional Police Commissioner, Jaipur, Nitindeep Blaggan said proper security measures were being taken. "We have demanded additional force to maintain law and order," he said.
Apart from the film's release on January 25, the city is also hosting the annual Jaipur Literature Festival from January 25-29 and maintaining law and order would be a challenging task for the police, officials said.
Follow @htshowbiz for more
Close Story