Hrithik Roshan shares first posters of Super 30 on Teacher's Day. See them here
Sep 05, 2018 10:33 AM IST
Hrithik Roshan shared three posters of Super 30 in all, one on late Tuesday and two more on Wednesday.
Late on Tuesday, actor Hrithik Roshan shared the first poster of Super 30, his new film in which he plays a maths wizard from Bihar, who coached children from backward communities to crack the elite IIT examination.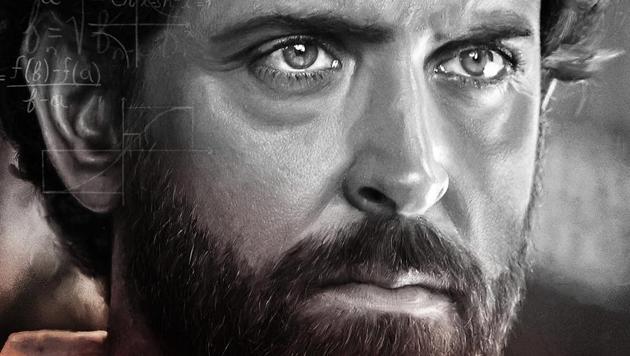 While Hrithik wrote nothing while sharing it, the poster set the tone for the film. A stern looking Hrithik's tight shot dominates the poster, with the words, "Ab raja ka beta, raja nahin banega (From now on, a king's son will not become a king)," written on it. Towards the bottom of the poster, brushed in red, stand a row of young boys, each taking aim. It almost looks like an allegorical reference to the Eklavya story from Mahabharata, in which Dronacharya, the guru of a Kuru dynasty, denied Eklavya his right to excel in preference to the royals.
It may be recalled that Anand Kumar, the man behind Bihar's Super 30 club, runs a coaching institute, especially dedicated to train children from backward sections of society in mathematics. Anand, who was happy to see Hrithik in the film based on his life, had earlier told PTI, "I was delighted and pleasantly surprised to see the first look wherein Hrithik sports a rugged, bearded look. I had been told that at present the shooting was being done of my college days. I took out an old photograph of mine, of the time when I was studying at Patna University. I found the resemblance to be uncanny."
On Wednesday morning, Hrithik shared two more posters. His character is surrounded by lots of young students in these. In one of them, one has to look hard to spot him, as he becomes a part of the milieu.
While this is the first official look, pictures from the film's shoot in Jaipur and Mumbai have been online for a while now. In the Jaipur pictures, Hrithik, wearing an ordinary full-coloured pant and shirt is quite unrecognisable, blending into the crowd seamlessly. He can be seen riding a cycle rickshaw in a busy area of small-town urban India.
Meanwhile, in mid August, Hrithik had shared another picture of himself with actor Tiger Shroff to announce his next film. Sharing the news, he had said: "And people thought it was a 2 hero film. Journey begins #HrithikvsTiger @iTIGERSHROFF #sidanand."
What's unmistakable is the striking similarity between the two actors. An YRF production, the film will see Hrithik playing a mentor to Tiger. What adds to the appeal is that Tiger has, on many occasions in the past, said that he considers Hrithik his mentor. The film, which also stars Vaani Kapoor, is slated for an October 2, 2019 release.
The actor was in the news recently when his older sister wrote a heartfelt note of their bonding and the number of struggles the actor has had to overcome to become the star he is today. These include his stammer, his shy nature and a brain operation to remove a clot. She also spoke of what a rock-solid support system he provides for his loved ones, as was the case when she was diagnosed with cancer.
Follow @htshowbiz for more