Firangi: I am workaholic and scared about marriage, says Kapil Sharma
Updated on Nov 27, 2017 08:08 PM IST
Firangi, which is shot in Ropar, Gajner and Bikaner, is pegged around a love story. Kapil Sharma talks about his film and future projects.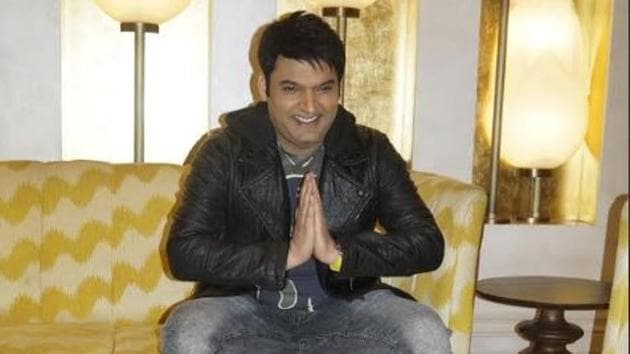 Kapil Sharma will be seen playing a patriotic character in Firangi, which is set to hit the screens this Friday. His second film as the lead actor, Firangi is a film set during the British era.
However, the film will strike a balance between patriotism and a light-hearted tone, "Firangi is set before Partition. Even my grandfather was born in Pakistan. Because Partition coloured our world view for a long time, we couldn't see beyond it. With Firangi, we decided to make a light-hearted story based in that era."
The film, which is shot in Ropar, Gajner and Bikaner, is pegged around a love story. "I am playing an underdog character Monga who falls in love with a girl. Unemployed youths have a tendency to fall in love anyway, but his marriage seems difficult because he doesn't do anything. He gets a job with the British army by fluke, but the girl's family is not ready to accept Monga because he is serving the enemy."
Does he ever worry that comedies may get him typecast? He says, "Every actor has their own speciality. I will start laughing if I try to do romantic scenes like Shah Rukh Khan or stunts like Akshay Kumar. I like making people laugh and I take the tag of comedian seriously."
Asked about his real-life story, he nimbly dodged the question with a joke, "It doesn't happen in real life. Have you seen a rich girl falling in love with a taxi driver in real life? Nobody ever loved me. I am a workaholic guy and I get scared by the idea of marriage."
He, of course, knows how to deflect questions. He takes a jibe at the media also for publishing only the controversies. Kapil says, "Once we were shooting with Shah Rukh Khan and Farah Khan before the release of Happy New Year. It went on for good six hours, but nobody wrote about it. Bas cancel wala aa jaata hai."
So, is he getting back with Sunil Grover anytime soon? "I enjoy working with him." But will he get Sunil to act alongside him in a film as well, "I haven't adopted him (laughs)."
There were reports about his Hollywood debut as well. "It's only half truth. I have talked with some people on phone, but nothing concrete yet."
He is also upset about the protests against Padmavati. Mentioning the threat against Deepika Padukone, he says, "You can express your opinions, but all these talks of cutting somebody's head is wrong. Not long ago, you said Deepika Padukone was the pride of our country, and now you say such things. There is a Censor Board that will decide on the film's content."
Directed by Rajiev Dhingra, Firangi also features Ishita Dutta and Monica Gill. It's scheduled to hit the screens on December 1, 2017.
Interact with Rohit Vats at Twitter/@nawabjha
Personalise your news feed. Follow trending topics