Neha Dhupia turns 37: I once organised a surprised party for my birthday
Hindustan Times |
, New Delhi
Monika Rawal Kukreja
Aug 27, 2017 12:23 PM IST
Actor Neha Dhupia says she is not someone who would go around screaming from rooftops and say, 'it's my birthday.'
Free-spirited and bold, Neha Dhupia might come across as someone who loves to party, but the actor considers herself completely the opposite. Neha, who turns 37 today (August 27), says she is someone who "finds it hard to plan parties."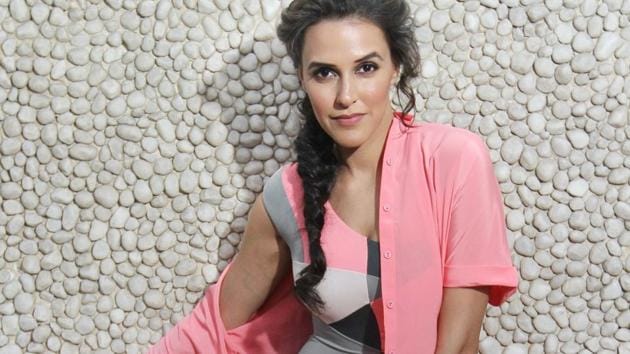 Asked about her birthday plans and she quips, "Though I get birthday blues, I am not one of those people, who don't go around screaming from rooftops saying 'it's my birthday'. If someone has a plan, I just join in. I might do everything when it comes to work but if you ask me what I am doing for my birthday, I'd be like who am I, who is going to come, why would someone be interested in hanging out with me, why would people take time out for me."
Neha has no qualms admitting that she doesn't expect too much from people on such special days. "In my personal life, I have zero expectations from people because I have spent so many of my years all by myself and I've been living alone for almost 14 years now. So, if something happens, it's great, and if no one calls, even then it is fine," she says.
Recalling one of the craziest birthday memories, Neha shares it was when her then boyfriend wanted to do something special for her. "I was dating this guy and he once said 'I want to throw a surprise party.' And I was like 'how is that special, now that you are telling me'. So yeah, there was this surprise party, which I organised for myself on my birthday," laughs Neha.
Going down memory lane, the actor adds that she cherishes the most her father's wishes on her birthdays. "Every year, till now — in the day and age of emails and whatsapp — my dad writes a letter and posts a birthday card with all those stamps," Neha tells us.
Follow @htshowbiz for more