Sarbjit's Oscar eligibility isn't based on quality, and yet Randeep is overjoyed
Updated on Dec 23, 2016 07:15 PM IST
It must be noted that Randeep Hooda's Sarbjit making the long list is a very basic qualification. Any film that is given a release under the required guidelines is eligible for consideration. This is in no way a statement on the film's quality.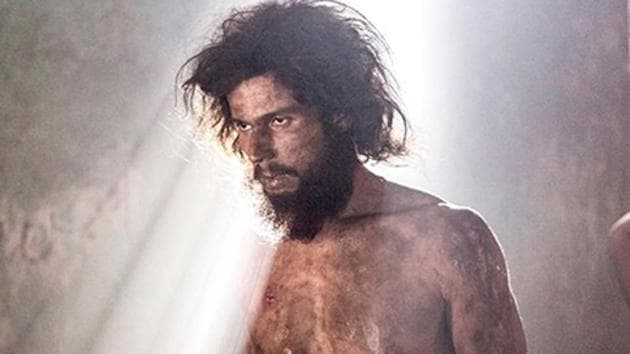 Actor Randeep Hooda, whose film Sarbjit has made it to an initial list of 336 feature films eligible for Best Picture in 2016 at the upcoming 89th Academy Awards, is hoping that it wins the Oscar.
The film, directed by Omung Kumar, is a biopic on Sarabjit Singh, an Indian farmer who was convicted of terrorism and spying in Pakistan and was sentenced to death. He was attacked by inmates at a prison in Lahore in April 2013 and died a few days later.
Randeep, whose performance as the title character was critically acclaimed, told IANS via email: "It feels great to have one's work appreciated by the Academy Awards, which, I feel, mostly recognises cinematic excellence. A lot of people had, at the time of release, deemed this particular performance Oscar-worthy and then one hears this."
"Not only that, I hope it goes on to win it. But as far as I know, there is a lot lobbying required to get to that point. As you can see, I'm not good at all at that," he added.
The 40-year-old actor says if the film makes it to the final list, he would like to attend the awards gala and would want to take a "few key people" in his life.
Randeep has congratulated the entire cast and crew of the film, which also stars Aishwarya Rai Bachchan and Darshan Kumar.
To make it to the 2016 Academy Awards list, feature films must have played in a commercial theatre in Los Angeles County between January 1 and December 31 for at least seven consecutive days.
The exhibited theatrically on 35mm or 70mm film, or in a qualifying digital format, must have a running time of more than 40 minutes.
This, and nothing else is required for a film to be considered for nominations.
Follow @htshowbiz for more
Close Story
Personalise your news feed. Follow trending topics