There is a shortage of talent, says Sajid Nadiadwala
Hindustan Times |
- As told to Prashant Singh
Feb 01, 2017 06:05 PM IST
With over 25 years in Bollywood, film-maker Sajid Nadiadwala has seen several actors come and go; here, he talks about the need for fresh faces in the industry
As a film-maker, I believe that there are different scripts for different actors. For example, in 2 States (2014), we couldn't have roped in actors who have been in Bollywood for the past 20 years. It needed fresher faces. Similarly, for Heropanti (2014), we couldn't have worked with people who already had a background in films. In essence, big stars come with a set image, and breaking it becomes a task for certain stories. New faces bring newer perspective. Creatively speaking, that's when you feel the need for the infusion of young blood.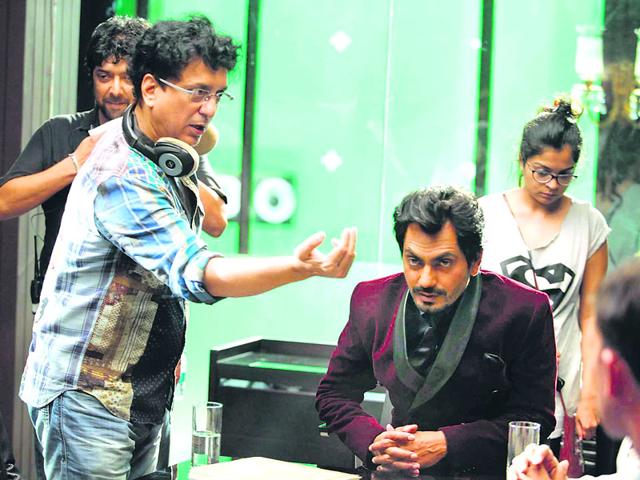 In earlier days, film-makers would make one film in three to four years. Till 2007, even I used to make one film in about three years. But today, I am making four films in a year. So technically, at any given time, there is a shortage of talent. Even if you rope in a big star — who anyway does one film at a time — for one film, who will star in the rest of your movies? Today, apart from Akshay Kumar, none of the big stars work in more than one or two films per year. So, you need to nurture fresh talent to work in the rest of the films.
The risks involved launching fresh talent is always a risk. To put it in simple terms, it's like the premium that you pay for your insurance. The only difference is that for film-makers, the premium runs into crores, and it's meant for another human being. Film-making, in itself, is such a risky, costly-yet-uncertain business that despite being wealthy, 90% of people don't become producers. In the '80s, a producer would lose Rs 15-20 lakh on a flop film. In the '90s, too, the loss would fall in the same ratio, in case of a film's failure. But today, a producer stands to lose Rs 70-75 crore if his film falls flat. But, of late, young talents have come up with so many interesting films and storylines that you — as a film-maker — want to back them and take risks. Look at the stupendous end results in films such as Queen (2013) and Highway (2014).
No set rules I don't think there are any set rules, but one must have complete conviction in the actor one is launching, and give him/her the right platform. I remember, we went all out to make sure that Tiger (Shroff; actor) felt comfortable. So, be it martial arts classes or mock shoots, everything was done so that he has no inhibition in front of the camera. When you are working on the launch of an actor, you have to treat him or her like your own child. And yes, ultimately, everything boils down to destiny.
I feel that in our country, every person has a preset quota of stars, whom he or she idolises and follows. Even though, unlike the south of India, we don't have temples of Bollywood stars, our audiences still revere our actors. And once any star creates a fan following for himself or herself, then his/her life and each-and-every move is followed very closely by the fans. But it takes a lot of time to reach that level.
Many might feel that I am very traditional in my approach, but I feel that the most important thing is to have the blessings of your parents. That's very important. Plus, be ready for consistent hard work, despite the inevitable ups and downs in this field.
(Sajid Nadiadwala is a Bollywood film-maker)
With over 25 years in Bollywood, film-maker Sajid Nadiadwala has seen several actors come and go; here, he talks about the need for fresh faces in the industry