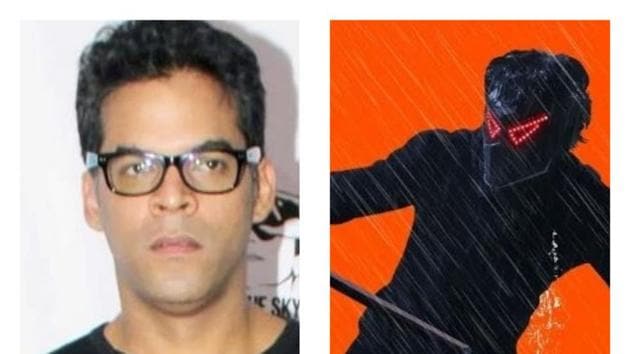 Vikramaditya Motwane reveals how he planned Bhavesh Joshi Superhero as an anti-corruption film
Director Vikramaditya Motwane believes his film Bhavesh Joshi Superhero will add a new dimension to the Indian superhero films. In a freewheeling chat, he reveals how he prepared for the film.
UPDATED ON MAY 31, 2018 06:40 PM IST
Bhavesh Joshi Superhero will see the emergence of a new kind of Bollywood superhero -- who is essentially human yet maturer than what we have seen before. The film's director Vikramaditya Motwane says the country's socio-political situation in the early 2010s inspired him to write the film.
Vikramaditya Motwane says, "Sometimes just living at a particular place makes you angry. A lot of it came from 2010-11 when many scams were unearthed. You had a government that was accused of big scams like the Commonwealth Games scam. I was generally very upset about the situation."
He continues, "I was getting frustrated for some document related works. In such a situation, you fantasize about going out and beating some people up. Graphic novels are all about fantasies. Superman and Batman started it. It's like a reaction to environment around you. You desire to do things in comic books or films what you can't do in real life."
He further says, "A film is a film. You can't mete out vigilante justice in real life. Making realistic films is basically about the style. This film is fairly rooted in fantasies."
Motwane knows that focussing on real issues was the idea behind Bhavesh Joshi Superhero. He says, "Water is not a big issue yet because we have lakes and all, but it's going to be big. Contamination is already a big problem, and some cities like Bangalore and Cape Town are already facing water problems. People are getting cancer."
"Actually, I was driving by and I saw a poster saying that the local MLA has ensured 24 hours drinking water. They are making a political agenda out of one of the most essential things in life," adds Motwane.
Motwane initially planned to make the film with Imran Khan, but that didn't work out. He says, "Harshvardhan Kapoor is very sincere, somebody who wears his heart on his sleeve. Harsh and I were talking about a film since long. I changed a lot of things once my initial attempt to make it with Imran Khan didn't materialise. His innocence and freshness worked for the script."
Can Mumbai act as the perfect carpet for the film? "I read pretty much every graphic novel I could lay my hands on. Not only Batman or Daredevil, but random ones like Black AF and 100 Bullets. These novels write really well about heroism. I wanted to make a film in that pop-culture space, in this case, Mumbai. How do you make Mumbai into the new Gotham was the challenge. "
Motwane believes in narrating a story through events, which means it can have different interpretations. He says, "I am making a film, and it's not always about giving a message. The heroes here are unlikely people. It's about transcending reality that makes heroes."
Bhavesh Joshi Superhero will hit the screens on June 1, 2018.
Interact with Rohit Vats at twitter/@nawabjha

Close