Book Review: Sophie Kinsella's Surprise Me is fun, funny and frisky
The latest from the writer of the best-selling Shopaholic series, Sophie Kinsella, makes you look at life and relationship with a contemplative eye.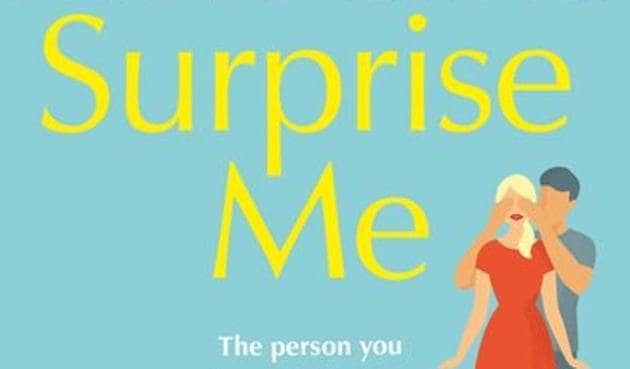 Updated on Apr 16, 2018 05:00 PM IST
Sohpie Kinsella's Surprise Me is quite predictable. Well, like all her other books, this one, too, is fun, funny and frisky.
Sylivie and Dan, a happy couple married for seven years and together for 10, visit a doctor for a routine check up. The doctor estimates, based on their family health histories, they will live long (say about a 100 years). He adds, for good measure, that it means they have about 68 more years with each other. And bam! Nothing is the same again in their nice, comfortable complementary lives. They are overwhelmed. That figure - 68 years - sends them both into fits of 'will we be able to love each other every day for the next 68 years', 'will we still have the spark after 68 years'... you get the drift. The anxiety and the fear of boredom is real for the two.
So, Sylvie sets on the project 'surprise me'. She enlists her husband, too. Thus begins a series of hilarious episodes as the two try to surprise each other and spice up things. And all this while they have a set of twins and jobs to take care of, too.
On this pursuit, Sylvie, discovers a secret! She also realises that Dan has been keeping secrets from her. Does he have an affair? Is he already bored of her? The psychically attuned relationship is faced with challenges. Then there's Sylvie's late father, who she still loves beyond compare and holds in the greatest regard. She discovers a secret or two about her glided childhood and her dad.
The book is witty, hilarious as well as emotional. It's mostly relatable, barring a few exaggerated incidents. IT does become a bit slow and unnecessary at places, but over all, a nice read. The book is about relationships, friendships and about growing up. It might not be Kisella's best work, but it has her signature charm. In a very entertaining way, Kinsella makes you look at life and relationship with a contemplative eye.
Interact with the author at Twitter/@MedhaShri
Close Story