Personal Agenda: Esha Gupta
Read to know Bollywood actress Esha Gupta better.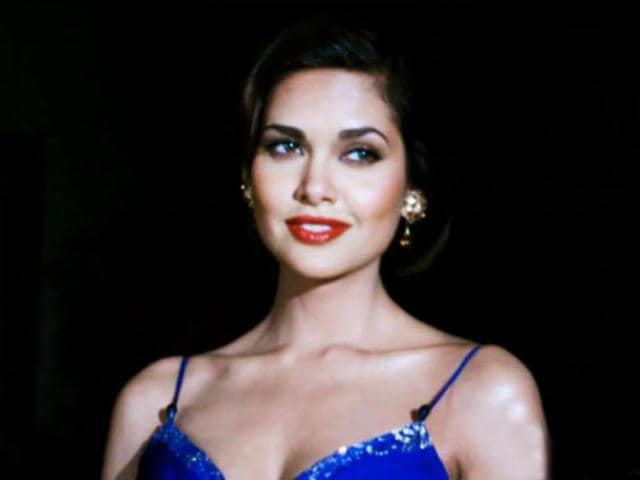 Updated on Oct 20, 2012 04:41 PM IST
Sun sign: Sagittarius
Birthday: November 28
Hometown: Delhi
Place of birth: New Delhi
School/college: Blue Bells International, New Delhi, and Manipal University
First break: The Miss India pageant
High point of your life: Right now
Currently doing: Promoting Chakravyuh and hosting NatGeo's Supercars
Low point of your life: Not here yet
If you could, which film would you have picked as your debut?
I couldn't have asked for anything better than Jannat 2.
Sexiest actors in Bollywood?
Kareena Kapoor, Arjun Rampal, Deepika Padukone and Ranbir Kapoor.
One classic you would have loved to be a part of.
Khuda Gawah.
Bollywood's most romantic pair?
Shah Rukh Khan and Kajol.
The scene in Raaz 3 that still haunts you?
The cockroach sequence.
An item number you would love to do?
Munni Badnaam Hui.
Which body part would you get insured?
My waist.
One song that describes your current state of mind.
I'm sexy and I know it.
Which do you prefer – a little black dress or a black sari?
A black sari.
A rumour you'd like to start?
None.
If you were the editor of a magazine for a day, who would you put on the cover?
My mother.
The gadget you love to flaunt.
I don't really flaunt any gadget, but I am loving my Nokia Lumia.
Your favourite mobile application?
City Lens.
Your dream destination?
Colombia.
Who is your 3am friend?
Nidhi Parmar.
What's on your bedside table?
Water, lip balm and books.
Three cosmetics you can't do without.
Just mascara and lip balm are good enough.
The best car for a road trip?
I would love to take a road trip across Italy in an Aston Martin S Coupe.
What makes your day?
A good workout session.
The sexiest car you want to drive?
A Porsche 911. Too good.
You destress with?
Chocolate.
The last line of your autobiography would read…
She came, she conquered, she left.
From HT Brunch, October 21
Follow us on twitter.com/HTBrunch
Connect with us on facebook.com/hindustantimesbrunch
Close Story