DCGI may ban 300 more fixed-dose drugs
Oct 20, 2016 01:27 PM IST
After banning almost 350 fixed-dose combination (FDC) drugs, government is evaluating a ban on 300 more such drugs.
After banning almost 350 fixed-dose combination (FDC) drugs, government is evaluating a ban on 300 more such drugs.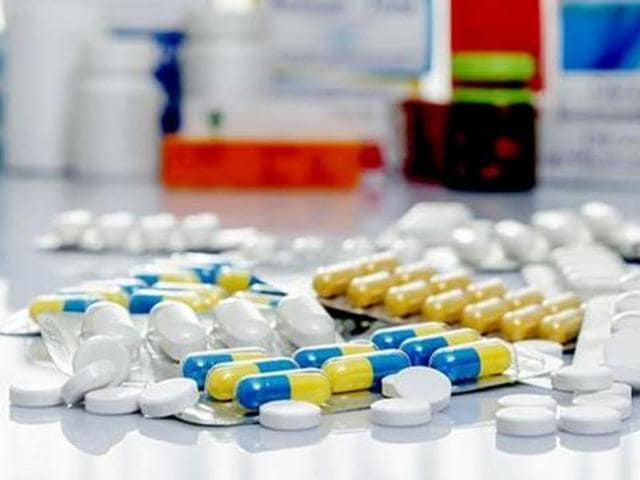 FDC drug formulations contain two or more active drugs in a fixed ratio and are generally available only in a single dosage form. They minimise pill burden and reducing treatment costs. For instance, popular medicines such as Saridon, D'Cold Total and Vicks Action 500 Extra are FDCs.
"We are now in process of filtering 300 FDCs which require further proofs and deliberations. We are asking individual firms to furnish details before banning the drugs," an official at the Drug Controller General of India's office said.
DCGI, the country's apex drug regulator, which is the has also warned pharma firms of action if they cannot produce evidence of the safety of their FDC drug within the stipulated deadline.
The drug regulator, GN Singh has sent letters to nearly 250 companies that sought marketing approvals for drugs.
Some of the firms have been issued show-cause notices and asked to conduct a post-marketing study -- called phase IV clinical trials -- to prove the efficacy and safety of their drugs. Phase IV clinical trials involve testing drugs in the real-world scenario.
On June 17, this year, government requested pharma firms to submit phase IV trial protocol based on the recommendations of an expert committee chaired by Prof CK Kokate. The expert committee was set up by the health ministry to frame guidelines for the approval and use of over 6,220 fixed drugs combinations (FDCs) across the country.
"It is observed that hardly any firm has submitted trial protocol and same has been viewed very seriously...This may be treated as regulatory reminder for further necessary action," said GN Singh in a notice marked to health ministry and all drug makers' lobby.
However, companies said the notice received lukewarm response as there was lack of clarity on several criteria.
"The (government) notice presumes that some FDCs were marketed without 'due approval from the DCGI'. It is not true in all cases. Secondly, the subject of the notice itself questions the powers delegated to the state Food and Drug Administrations without having withdrawn those powers," said DG Shah, secretary general of Indian Pharmaceutical Alliance, a drugmakers lobby that represents companies such as Cipla and Dr. Reddy's.