Govt to appoint an IT firm to implement a single window system
While the basic blueprint of the system is ready, a seamless digital interface needs to be created for the smooth functioning of the single-window platform.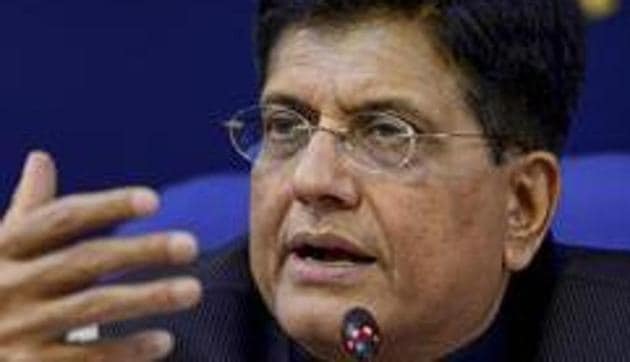 Updated on Aug 12, 2020 10:04 AM IST
Hindustan Times, New Delhi |
Rajeev Jayaswal
The government plans to select an information technology (IT) firm through a competitive bid to implement the digital interface of its 'single window system' that will streamline regulatory approvals from multiple central and states agencies for the ease of doing business, two officials said.
While the basic blueprint of the system is ready, a seamless digital interface needs to be created for the smooth functioning of the single window platform. The commerce and industry ministry is expecting to invite a tender for the selection of an IT firm next month, they said requesting anonymity.
At a recent meeting with global investors, Union commerce and industry minister Piyush Goyal said both central and state government agencies are already onboard on creation of a single window system.
"The minister is keen to implement the system as soon as possible as ease of regulatory clearance is a prerequisite for those global firms that want to shift their bases from China to another country," one of the officials said.
Addressing the inaugural session of India Global week though video conference on July 9, Prime Minister Narendra Modi had said, "India is one of the most open economies in the world and is inviting all the multinational companies to set up their business in India." He described India as a land of many possibilities and opportunities.
Although India has made significant progress in the World Bank's 'Ease of Doing Business' ranking 2019 by reducing the number of steps in setting up a business down to 10, and it took about 16.5 days for a business to be up and running. However, contrast this with Singapore, which requires
only two procedures and 1.5 days to start a business, the Confederation of Indian Industry (CII) and the US India Business Council (USIBC) said in a joint report '$500 billion in two-way trade'.
"A digitally maintained, true one-stop shop for all clearances and licenses for setting up a business in India would be a major incentive for U.S. companies that may be looking at alternative FDI [foreign direct investment] destinations beyond China," the report said. India's ranking in the 'Ease of Doing Business' jumped from 142 in the year 2014 to 63 in 2019.
The officials mentioned above said the government is working to further easing and speeding up the process of approvals for industry and investments. It has been decided to set up an empowered group of secretaries of key ministries under the Union cabinet secretary to expeditiously clear investment proposals.
"Every key ministry has been asked to appoint a joint secretary-level nodal officer to coordinate and provide expeditious regulatory clearances to investors and industries. This coordination will also involve state governments," a second official said.
Nilaya Varma, co-founder and CEO of consultancy firm Primus Partners said a digital transformation is required for more accountability and transparency. "A pan-India IT-enabled Single Window System is a welcoming step, which would further contribute to ease of doing business in the country," he said.
He said many states have already initiated Business Reform Action Plan (BRAP) and they are prepared to integrate their systems with the proposed platform, which will give investors a truly seamless and integrated experience.
Neeraj Mittal, CEO at Guidance, the investment promotion agency of the Tamil Nadu government, said, "The state government has set up a single window facilitation mechanism under Guidance for pre-project clearances to avoid procedural delays."
DK Aggarwal, president, PHD Chamber of Commerce and Industry (PHDCCI) said that a single window system is required for ease of doing business. "However, there should be provision of time bound approval and in case the approval does not come within the specified timeframe then it should be taken as deemed approval."
He said the system will drastically reduce frequency of interaction between businesses and government agencies. "The entrepreneur can use this time in his/her domain expertise than on routine compliances. The government should also encourage risk based self-regulation and third party certifications," he added.
Close Story
Personalise your news feed. Follow trending topics