H-1B visa cap of 65,000 for 2019 reached: US immigration dept
The H-1B visa is a non-immigrant visa that allows US companies to employ foreign workers in speciality occupations that require theoretical or technical expertise.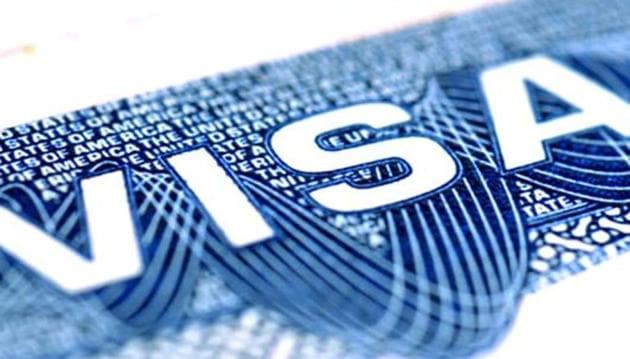 Updated on Apr 07, 2018 09:01 PM IST
Hindustan Times, Washington |
Yashwant Raj
For the sixth year running, the US has announced early closure of the period for American companies to file petitions to hire foreign workers for speciality positions under H-1B visas, used in large numbers by Indian firms and professionals. This cycle is for those starting work in 2019.
The H-1B filing and clearing process is being closely followed this year as petitions are expected to face unprecedented scrutiny because of the many changes introduced by the Trump administration to prevent the programme from being used to displace American workers.
Questions are being raised if filings may drop as a result, as they did in 2017, the first year of President Donald Trump in office. Indian companies, at least, have cut back on their applications and are ramping up their hirings locally in the US.
US Citizenship and Immigrations Services (USCIS), which runs the programme, said in a statement on Friday that it had "reached the congressionally-mandated 65,000 H-1B visa cap for fiscal year 2019 … (and) also received a sufficient number of H-1B petitions to meet the 20,000 visa US advanced degree exemption, known as the master's cap".
There is a cap of 85,000 on the number of H-1B visas that can be issued every year. But the agency has received several times more petitions in the past years, forcing it to close the process early, mostly on the fifth day after opening the process. It started past Monday for 2019 (the process starts a year before its beneficiaries join their employers).
An early cap has been reached every year since 2013, in five days in every instance.
The agency will use a computer-generated lottery to pick the approved petitions as in past years, USCIS said, adding that a date for it will be announced shortly.
Indians have been the single-largest country-specific beneficiaries of the programme, accounting for more then 71% of H-1Bs issued for 2015. They are hired by US operations of Indian IT consulting firms such as Infosys, TCS and Wipro, and also US companies such as Facebook, Google and Microsoft.
USCIS did not say how many petitions it received this year. But filings had dropped by 63,242 in 2017, from 399,349 in 2016 to 336,107. And most of this drop was accounted for by a decline in applications for Indian beneficiaries, by 52,975; from 300,902 in 2016 to 247,927.
From the time President Trump took office, the H-1B visa programme has been subjected to intense scrutiny, from the filing process to the screening of applications to the way its run on the ground through on-site visits and to extensions given to those already in the US. Third-party hirings, on which rests the outsourcing model, will be a major enforcement issue.
There are fears this time that petitions might be rejected even after they made it through the lottery. "Even if an application makes it through the H-1B lottery, there is less certainty than before the individual will ultimately be allowed to work in the United States," said Stuart Anderson, executive director of National Foundation for American Policy, a non-partisan research organisation that follows immigration issues closely.
Close Story
Personalise your news feed. Follow trending topics