NPA crisis: The rise and fall of Bhushan Steel into the great Indian debt trap
Aug 08, 2017 11:11 AM IST
Bhushan Steel's spiralling journey from an expanding steel mill to one of India's biggest loan defaulters reveals how risky corporate gambles have hobbled our banks.
In May 2008, Neeraj Singal, managing director of Bhushan Steel Ltd, threw a birthday party. It had been a good year; company profits were up, world steel prices at a record high and order books bulging.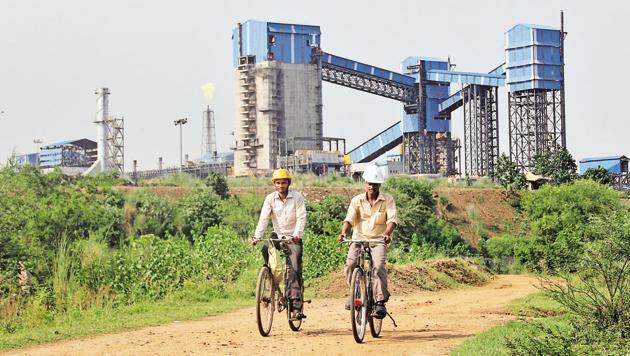 Tabloids splashed photographs of the party attended by industrialists and film stars Saif Ali Khan and Kareena Kapoor who took the stage in a black sequinned bodice and danced to pulsating Bollywood music.
Stay tuned with breaking news on HT Channel on Facebook.
Join Now
The celebrations mirrored the playful arrogance among big businesses in India, enriched by the opening up of mining, power and infrastructure sectors. Meanwhile, the western world was about to plunge into a crippling credit crisis triggered in the United States.
For the Singals, one of India's largest steel producers, this was a time of frenetic expansion of their steel plant in Odisha, while their quest for coal and ore took them as far as Australia.
The golden run ended in July this year in a bankruptcy courtroom where a lawyer for State Bank of India (SBI) said Bhushan Steel had failed to repay loans worth thousands of crores. The company's total debts stand at Rs. 46,062 crore; about the same as India's budgetary outlay on school education in 2017.According to media reports, the company is under investigation from the Serious Fraud Investigation Office (SFIO).
"The banks need to get their money back," the SBI lawyer said. "Is the company able to pay the debt or not pay the debt?"
Bhushan Steel is part of the "NPA crisis", shorthand for Rs 8-lakh crore worth of loan defaults or Non-Performing Assets, that have choked India's banking system and pushed lending, the lifeblood of the economy, to its lowest point in 20 years.
Company promoters blame these defaults on a global recession, poor regulation and sheer bad luck. But the dramatic rise and fall of Bhushan Steel reveals the NPA crisis is equally about public sector banks backing risky bets of promoters accustomed to growing their businesses on borrowed money.
And when these businesses floundered, banks threw good money after bad, often through third-party transactions. In the on-going court case of Bhushan Steel and Syndicate Bank, the Central Bureau of Investigation alleges in a First Information Report (No. RC AC1 2014A0004, August 1 2014), a bank official purportedly demanded bribes to ignore defaults.
Nittin Johari, Director Finance at Bhushan Steel, declined to comment on any ongoing investigations, but said the company had not broken any laws.
The Rise
In 1987, Brij Bhushan Singal and his sons - Neeraj and Sanjay - acquired an ailing steel factory in Sahibabad, at a time when steel was dominated by state-owned companies.
The group grew quickly by importing sophisticated Japanese machinery to make steel for India's nascent automobile industry.
But "Bhushan Steel's control over availability, quality and cost of input steel was very limited," Neeraj Singal explained in the company's 2009-10 annual report. So in 2003, they decided to build an integrated steel plant in Odisha.
This was a time of great optimism for the steel sector. Banks were eager to lend to a company with an impressive order book of clients like Maruti Suzuki, Mahindra and Mahindra, and Tata Motors.
"Banks were getting into project finance for the first time," a lender seeking anonymity to speak freely. "If anyone questioned a project's viability, bosses would say - India will always need cars, or there are millions of Indians who still don't have electricity."
Plant construction in Odisha began in 2005, and the company was promised a ready supply of iron-ore and coal needed to make steel. The first phase of construction was complete by 2009-10.
Next year, elder brother Sanjay, broke away from the family business, but Bhushan Steel's prospects were bright. But steel is a cyclical business, and as Chinese demand tapered after the 2008 Olympics, prices plummeted as fast as they had once peaked.
House of Cards
For Bhushan Steel, it was a gust of headwind.
"The whole house of cards came tumbling down," said a financier seeking anonymity to speak freely.
"In a slowdown, steel demand in India doesn't drop. Prices do," said the lender to Bhushan Steel. "With debt you grow big fast, but when bad times come, the debt suddenly becomes a massive burden."
By 2010, Bhushan Steel was already shouldering loans worth Rs 11,404 crore. Still, the company went on a borrowing spree to finance the next phase of construction.
By 2012, the steel industry was slipping behind on interest payments as steel prices fell to $300/tonne that December from a 2008 peak of $1265/tonne.
"It was obvious that companies were borrowing from one bank to pay off another," the lender said.
Banks were conflicted: pull the loans and book a loss, or keep lending and hope the sector revived. Bhushan's lenders pinned their hopes on the Odisha plant reaching full capacity.
It never did.
In November 2013, the new plant's furnace exploded during testing, three workers were killed and 29 injured. The accident was widely covered in the press. By March 2014, it was clear the company was in trouble. Profit had shrunk to a mere Rs 62 crore, while the company was spending more than Rs 1,600 crore a year in interest payments alone, according to Bhushan's 2014 annual report.
The banks doubled down.
"Despite these challenges, your company's bankers have demonstrated continued confidence on the company," the annual report stated, noting that banks had extended almost Rs18,000 crore in fresh loans and working capital.
"Many loans were secured against the company's stock," said the financier, noting that the Singals owned 70% of the stock.
This allowed lenders to pretend that their loans were sufficiently collateralised.
Then on August 1 2014, the Centre Bureau of Investigation, acting on a tip-off from a bank insider, said Bhushan Steel allegedly defaulted on a Rs.100 crore loan repayment to Syndicate Bank and allegedly bribed the bank chairman, S.K. Jain for a credit extension.
"Fresh credit was extended to M/s BSL by Syndicate Bank and as a token an illegal gratification of Rs 10 lakhs was paid to Shri Sudhir Kumar Jain," said the CBI's FIR.
When Neeraj was arrested on August 7 2014, Bhushan stock, trading at Rs 380, went into free fall.
Both men are out on bail, and the matter is sub-judice. HT reached out to S.K. Jain through his lawyer, but he did not respond.
Ever-greening
India's banks have portrayed themselves as hapless victims of canny promoters. Yet, banks played along through a systemic failure of project monitoring, and inadequate due-diligence.
HT sent SBI, Bhushan Steel's lead banker with a total exposure of over Rs. 10,000 crore, a detailed email - through their media agency - to understand why banks continued to give fresh loans to the company when it had trouble paying back old debts.
"SBI does not comment on individual accounts," the media agency replied.
Industry sources said much of the lending was loan "ever-greening": an industry practice in which banks flip old loans into new ones, rather than acknowledge a potential default.
When Bhushan Steel was on the brink of default in March 2014, SBI and a consortium of lenders sanctioned fresh loans. But as steel prices remained stubbornly low, and Bhushan's interest costs escalated, the company's total debt rose 30% in two quick years: from Rs 35,710 crore in 2014 to Rs 46,062 crore in March 2016, the annual report said.
As defaults continued into 2017, a business daily reported that the SBI-led lender consortium asked Deloitte India to conduct a forensic audit, and authorised still more restructuring.
In court, Bhushan's lawyers said Deloitte found no signs of malfeasance. SBI accepted Deloitte's report.
"As a policy, we do not comment on any matter related to a company or client," a Deloitte spokesperson said when HT asked for a response.
Loan anomaly
On June 7 2017, a business daily reported the SFIO was investigating if Bhushan Steel's management had diverted bank loans.
An SFIO official involved in the investigation told HT they had collated financial data from the company's bankers. The official sought anonymity to speak freely.
The SFIO, the official said, is also following up on an August 2016 SEBI order that alleges the Singals bought cheap shares in a company called First Financial. First Financial's share price rose 5000% in one year, allowing the Singals to exit with a tax-free profit of Rs. 12 crore, the SEBI report said.
The Singals, SEBI alleged, "misused securities market system
for making illegal gains and to convert ill-gotten gains, into genuine ones."
A Bhushan spokesperson said a forensic audit of their books had found no wrongdoing.
Money machine
Deloitte - the firm that conducted the forensic audit - has now been appointed the insolvency professional agency to run Bhushan Steel for six months while banks figure out how to recover their money.
This will cost Bhushan Steel in fee and expenses to Deloitte, money that the banks will extend as a fresh loan, technically called "interim finance".
"From the moment a company takes a loan to the time it fails, everyone makes money," said a restructuring professional. "It's just different people at each step."