Ratan Tata responds to accusations, says Mistry's removal was 'necessary'
Updated on Nov 01, 2016 07:46 PM IST
Interim chairman Ratan Tata sought to ease misgivings of employees of the Tata Group while at the same time countered allegations in the ongoing bitter war with ousted chairman Cyrus Mistry.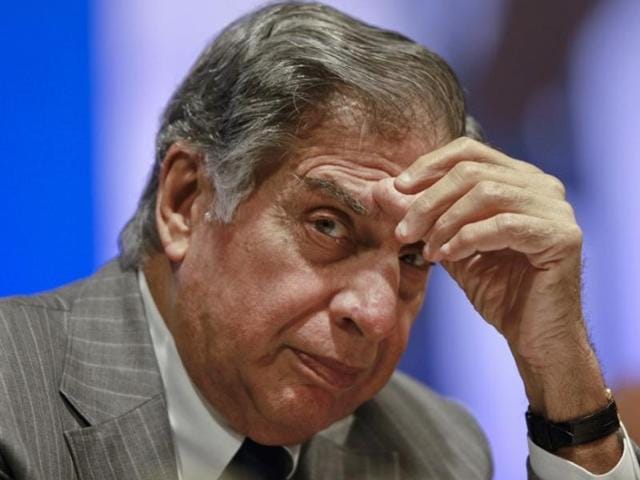 Ratan Tata, interim head of Tata Sons group, hit back at ousted chairman Cyrus Mistry, saying his removal was "absolutely necessary" for the future success of the conglomerate.
"The decision to change the leadership of Tata Sons was a well-considered and serious one for its board members. This difficult decision, made after careful and thoughtful deliberation, is one the board believes was absolutely necessary for the future success of the Tata Group," the 78-year-old wrote to employees of the $100 billion group.
The letter came shortly after Mistry ratcheted up the war of words by rebutting "insinuations" of mishandling a dispute with Japan's NTT DoCoMo, saying Ratan Tata was party to all decisions regarding the telecom venture.
Read | Ratan Tata fully in loop of Docomo dispute handling, says Mistry
Tata, who retired as the group's chairman four years ago and handed over the reigns to Mistry, justified his return for "maintaining stability and continuity of leadership" and promised to give the group "a world-class leader" when a full-time boss is appointed.
Earlier in the day, Mistry's office issued a statement saying all decisions on the telecom joint venture with DoCoMo and the following dispute were taken with unanimous approval of Board of Tata Sons as well as family patriarch Ratan Tata.
The handling of the $1.17 billion compensation slapped by an arbitration panel over breach of agreement with DoCoMo is said to one of the triggers for Tata Sons sacking Mistry last month.
Read | Spotlight on Ratan Tata-funded startups in Tata's new role
"Insinuations that the Docomo issue was handled under the watch of Mistry in a manner inconsistent with Tata culture and values are baseless. The suggestion that Ratan Tata and the trustees would not have approved of the manner in which the litigation was conducted is contrary to what transpired," the statement said.
Responding to the statement, a Tata group spokesman said: "The insinuations are being imagined and this (DoCoMo) matter is sub-judice."
Tata in his second letter to employees after the October 24 sacking of Mistry, said the Group companies should focus on their profit margins and their market position and not compare themselves to their own past.
"The focus has to be on 'leading' rather than 'following'," he wrote.
Also read | Gloves off as Cyrus Mistry slams Ratan Tata in email, Sebi wades in
For more on the Tata Sons-Cyrus Mistry battle, click here.