Steps of change: Iconic footwear brand Bata heads for a makeover to lure youth
Nov 27, 2016 11:34 PM IST
With youth on mind, Bata is heading for a makeover. It also displayed its new youthful range of footwear during an event in New Delhi on Saturday.
If the shoe fits, wear it.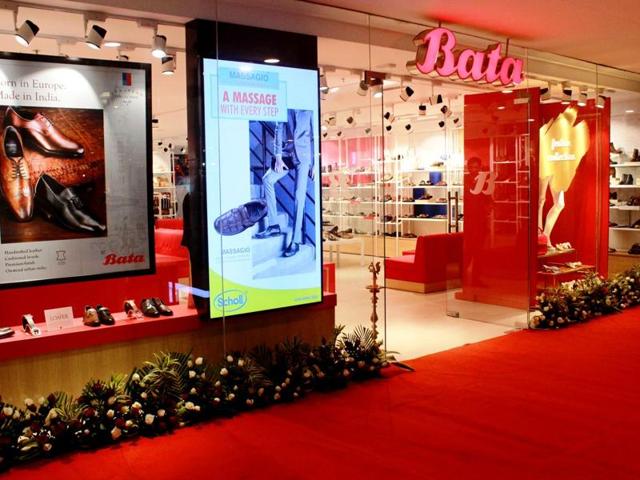 The realisation dawned on Thomas G Bata, chairman of Bata Shoe Company, when he recently met a restless boy reluctantly stepping into one of his stores with his parents goading him on.
"I don't come to Bata stores," the boy told the grandson of Tomáš Bata, the company founder.
The boy spoke his mind and opened the 67-year-old company head's mind.
The iconic Bata may still be a generic for shoes for most Indians but the 120-year-old footwear brand needs a makeover as it doesn't tug at the young generation's heartstrings, or rather shoestrings.
The company, with its headquarters in Switzerland, is now set to revamp its business model with a young team of designers and communication specialists who will focus on casual fashion footwear.
"The men, our loyal customers, have grown old. We need to woo the young now," Bata said.
He may soon bring daughter Charlotte, a communication specialist and blogger, to lace up the company's poor internet presence.
Son Thomas Archer takes care of the company's operations in Chile, one of its bigger markets.
"There is a clientele that clearly will not go to buy Bata footwear as a first choice. But at some stage, they might," said Bata, the chairman.
Nostalgic and loyal customers still look out for a pair of Bata, designs that saw their heyday 30 years ago. But the hottest-selling shoes now — Adidas, Nike, Salvatore Ferragamo, etc., etc. — aren't rolled up in a retro trend.
"What you will see us doing is developing the new brands which will be more casual and stylish. I am sure, we can fight back," Bata said, hoping to strike an equal chord with generations separated by a millennium.
The company sells premium brands such as Hush Puppies through its retail outlets, often ignoring its own — the Bata. "We have decided now to focus on Brand Bata," the company head said.
The company, which sells about 50 million pairs annually, aims to grow about 10% annually with focus on sales through e-commerce.
"The business through internet has changed the game. It is highly promotional and discounted in India which is not sustainable. We have to get that right," Bata said.