Uber is reworking its playbook for world domination
Three countries in particular now appear to make up a kind of final frontier for the Uber's original business.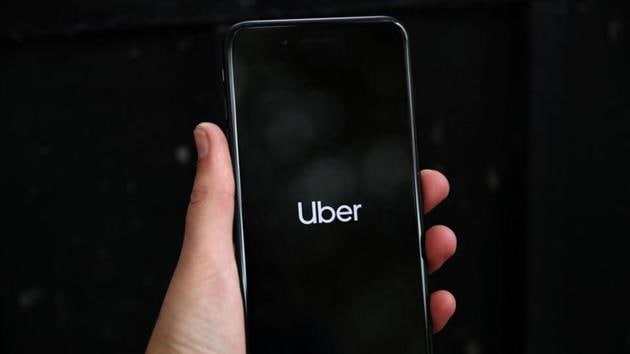 Updated on Nov 20, 2018 06:36 PM IST
Bloomberg, San Francisco |
Eric Newcomer
Sitting in his glass-walled office in Berlin with an open suit jacket, casually tieless, Christoph Weigler looks every bit the part of a Silicon Valley startup executive. But the Uber general manager for Germany isn't talking about dominance or disruption. Weigler instead prefers discussing rules and regulations: "Companies in general need to abide by them." As for Uber's famously brash tactics, he said, "It was very obvious that was not the way we could succeed here."
As the ride-hailing giant prepares for an initial public offering next year, Uber is gearing up to tell investors that much of its growth will come from food delivery, self-driving cars and scooters. Uber Technologies Inc.'s core business of moving passengers in people's cars has largely plateaued. In most major markets around the world, it has either won or retreated. But thanks to a more diplomatic approach pioneered by Uber Chief Executive Officer Dara Khosrowshahi, there are a few markets that hold newly tantalizing possibilities.
Three countries in particular now appear to make up a kind of final frontier for the company's original business. The first is Germany, where Uber's peer-to-peer service has been banned for three years. By embracing regulated black cars and taxis, Uber has recently begun to thrive in Munich and Berlin, made its way back into Düsseldorf and is planning to add more next year. On Monday, the country's Transportation Ministry said it's considering easing regulations to allow carpooling by 2021. Another untapped market is Japan, where ride-hailing companies have failed to make a dent in the taxi market. And the third is Argentina, currently in the grips of an economic crisis, and where regulations no longer mean as much as they once did.
"I believe we'll be able to build a larger presence in Germany, which has the largest GDP in Europe, and Japan, the largest taxi market in the world," Khosrowshahi said in an interview at Uber's headquarters in San Francisco. The strategy, he said, would require "certain changes in our business model," he said, as well as a "combination of patience and working constructively with authorities"—all muscles the company is still just learning to flex.
Only a few years ago, Uber's unlicensed service was blacklisted in Germany. In March 2015, a German court banned the company's unlicensed peer-to-peer service, called UberPop, the equivalent of UberX in the US.
The company had pushed regulations in the country to their limit, arguing that it was an exchange matching riders with drivers and therefore wasn't operating an illegal taxi business. But in 2016, Uber lost its fight with regulators in the most definitive way possible—a court order. A German judge said the company would have to pay a fine of $264,825 for every future infraction. It halted its service in the country.
It all came at a time when Uber executives were getting arrested in France and police were raiding the company's offices around the world. Uber did not seem much concerned with following the rules.
Now, in Germany, the company is striking a very different tone. It's learning to make friendlier political overtures. And it's working to improve its reputation by promising electric bikes and electric cars in a country that is eager to cut down on pollution from its diesel-guzzling cars—all while it pushes for federal ride-hailing regulation.
The result has been slow progress. It is still illegal for regular unlicensed drivers to pick up passengers. But the company now offers a black car service in Munich and Berlin—especially popular among international travelers. And it launched in another major city, Dusseldorf, in October. The company has plans to offer service in several other German cities next year.
Thomas Mohnke, managing director of limousine service SafeDriver Group, is one of Uber's biggest partners in the region. He said his black car drivers once chauffeured members of parliament until officials decided to rely on government drivers instead. Mohnke and his fleet were in a lurch until Uber came around. Hundreds of his drivers are now working with the company.
"German mentality is different," Mohnke said of Uber's early travails in the country. "German mentality is we never give you a chance if you don't follow the rules."
The reward for breaking into the German market would be big. Goldman Sachs estimates the country's taxi market is worth $4 billion, according to a 2017 report. But that pales in comparison to Japan, the company's other area of focus, where the taxi business is estimated to be worth $15 billion.
Unlike, say, China or Southeast Asia where Uber has been unable to make inroads because of fierce local competitors, Japan effectively shut out the entire ride-hailing industry. Even today, few tech companies have had even the smallest glimmer of success at launching transportation businesses.
But lately, Uber has reason to be optimistic about the country. The company launched its food delivery service in Japan in 2016, after years of struggling to enter the Japanese market at all. It quickly became one of the most popular food delivery options in the country.
Ride-hailing proved more challenging, but in February the company got its first break. In a meeting with Khosrowshahi, Japanese Prime Minister Shinzo Abe said Uber should consider introducing its service on Awaji Island, a popular tourist destination. Uber leapt at the opportunity and partnered with a local taxi service there. The company then struck another partnership with a taxi service in Nagoya and was able to launch in Japan's fourth-most-populous urban area.
"Japan always stood out to us as the single biggest of the opportunities and one where we just did not have traction like we needed to," said Brooks Entwistle, Uber's head of Asia. Soon, the company hopes, that could change. Said Entwistle: "We are going around methodically striking deals."
Up next, the company wants to partner with the government for the Tokyo 2020 Olympics, which could open yet more doors in the country.
The regulatory challenges are even thornier in Uber's third country of focus, Argentina. But those challenges became less pressing when the country's economy began to spiral. As unemployment rose, would-be drivers started flocking to the platform looking for work.
Recently, even though the country has no clear ride-hailing rules, Buenos Aires became the fastest-growing city for Uber in terms of trips of anywhere in the world.
Uber didn't enter the Argentinian market for years because of restrictive money-transfer laws that would have made it hard to turn a profit. Those laws were repealed in 2015, and Uber debuted in the capital city shortly after. But the company had not expanded in the country outside of Buenos Aires, facing hostile regulations and an entrenched taxi industry.
"Buenos Aires has the most of what we call 'driver-first trips,'" said Mariano Otero, the general manager for Argentina and neighboring countries. That means a lot of drivers are trying out Uber. The company sees this as laying a groundwork for future expansion in Argentina.
And thanks to the economic crisis, other cities and states are now jockeying to negotiate with the company to be the site of its next launch. Argentina's Mendoza region gave Uber a license this year, and the company is in negotiations with Córdoba, the second-largest city in the country.
Uber released its latest financial report last week, showing slowing growth. The business generated $2.95 billion in revenue, up 38 percent from a year before. But sales growth had been cut in half from just six months before. For years, Uber's growth was fueled in part by widening its geographic footprint. It can still do the same in the countries that have held out, but the process is likely to move slower. Mohnke, the German fleet manager, summed up the new state of play: "Rules first," he said. "Some people in the world say, 'America first.' We say, 'Rules first.'"
(This story has been published from a wire agency feed without modifications to the text.)
Topics
Close Story