With $1 bn funding, Flipkart adds muscle in battle against Amazon
May 06, 2017 05:01 PM IST
Flipkart with its fresh funding can increase its leadership over Amazon by a few notches. But, if that will lead to another round of price war in e-commerce, it is not yet known.
After months of desperate attempts to raise capital to fuel growth, India's largest e-commerce company, Flipkart has raised $1 billion from China's Tencents and Microsoft. The company is also in talks to raise another $1 billion, said reports.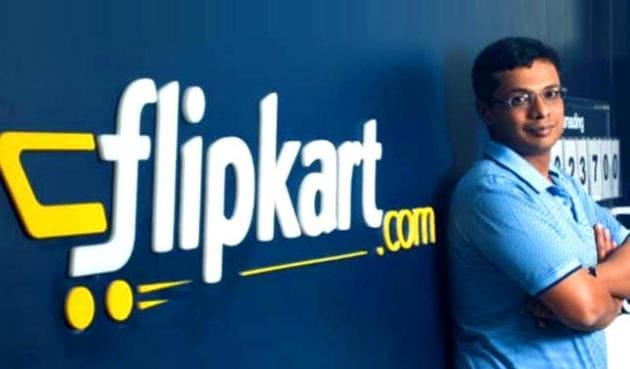 Flipkart's fresh capital infusion can change the course of the e-commerce battle in India, where Amazon has been making strides.
Last year has been difficult for Flipkart – in many months Amazon has performed better in terms of gross merchandise value (GMV) – as the company found itself torn between warding off competition, management changes and raising capital. GMV is the total value of goods sold minus discounts, promotions and special offers.
"The fresh round of capital will bring a lot of stability to the company," said an executive with a venture capital firm, not invested in Flipkart. "It would also give Flipkart a lot of financial strength to take on Amazon – be it on discounts, new technology or marketing."
If the other tranche of $1 billion comes in, Flipkart's total funding will go up to $5.2 billion, a tad more than Amazon's, which has committed $5 billion to its India operations.
"This can change the fight between the two giants," said a founder of a consultancy firm. "Suddenly, Flipkart, which might have been holding on to expansion plans and aggressive market share capturing, can exercise its strength."
Flipkart, however, has not made any official announcements about the fresh funds. If market reports are to be believed, Flipkart has raised the money at a third lower than its peak valuation of $15.5 billion.
The money comes just two months after former Tiger Global Management executive Kalyan Krishnamurthy became the CEO of the company. Rumours are rife that Tiger Global, its largest shareholder and investor, is running Flipkart.
Meanwhile, founders Sachin and Binny Bansal have taken up Group executive roles – Sachin is the Group chairman and Binny is the Group CEO. The other companies in the Group are fashion e-commerce companies Myntra and Jabong.
At Amazon, too, there have been changes. Amit Agarwal, head of Amazon India, has been elevated to a global vice-president role, and is part of the 13-member team, or the executive council, which reports directly to founder and CEO Jeff Bezos. The council does strategic decision-making.
In a little more than three years the American e-commerce giant has been breathing down Flipkart's neck. In 2016, Amazon grew two-and-half times, while Flipkart's growth has been slower.
That might change, and the e-commerce battle in India can get messier, especially as Jack Ma's Alibaba is readying itself to enter India in a joint venture with Paytm Mall, One97's physical goods marketplace.
Whatever the outcome of the battle, consumers will benefit. Discounts and special offers are expected to go up, as Flipkart will try to regain lost ground, which might end up in another round of price war between the two e-commerce behemoths.