New taxation regime has greater incentives so that…: Sitharaman on Budget 2023
Feb 01, 2023 05:01 PM IST
The Budget 2023-24 has proposed changes in the optional tax regime, which was introduced in 2020-21.
Union finance minister Nirmala Sitharaman on Wednesday the new taxation regime has received greater incentives so that people can unhesitatingly move from the old taxation regime. The finance minister, however, stressed that the government is not compelling anyone to move to the new taxation regime.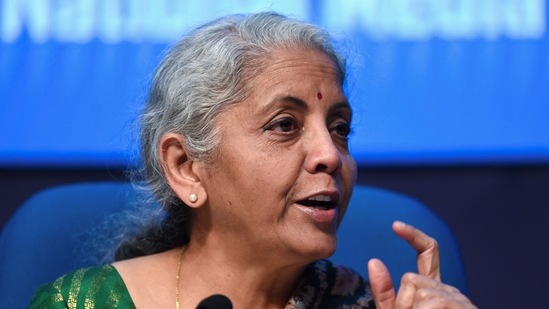 "The personal income tax has had substantial changes (in the Budget) which will benefit the middle class. The new taxation regime has now got greater traction and incentive so that people can now unhesitatingly move to the new regime from old," Sitharaman told reporters at a media briefing.
"We are not compelling anybody. Those who want to remain in the old (taxation regime) can still remain there. But the new one is attractive because it gives a greater rebate. It also provides for simplified and smaller slabs, smaller lower rates of taxation and also slabs which are nicely broken down," she added.
UNION BUDGET 2023: FULL COVERAGE
Presenting the Union Budget for 2023-24, Sitharaman earlier proposed five major changes on personal income tax front, including increase in rebate limit and change in tax slabs under the new taxation regime. She proposed to raise the rebate limit from the current ₹5 lakh to ₹7 lakh under the new tax regime. This means individuals with income up to ₹7 lakh will not have to pay any income tax under the new tax regime. The old tax regime provides for a similar deduction and no tax on income up to ₹5 lakh.
The minister also proposed to reduce the number of slabs to five and increase the tax exemption limit to ₹3 lakh.
While Sitharaman announced that the new income tax regime will now be the default tax regime, she said citizens will continue to have the option to avail the benefit of the old tax regime.