YouTube stars like Lilly Singh a new breed of celebrity in Toronto
When Lilly Singh arrived on the set of the Kunal Nayyar movie "Dr. Cabbie" earlier this year, she faced a bit of a learning curve.The 26-year-old already had millions of fans and was regularly mobbed by teenage girls at the mall. But the Markham, Ont.-based star wasn't a famous actress or pop singer — she was a YouTuber.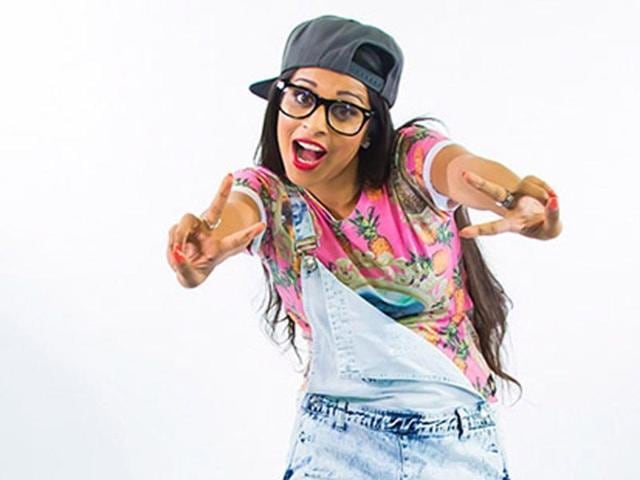 Updated on Dec 14, 2014 08:51 PM IST
When Lilly Singh arrived on the set of the Kunal Nayyar movie "Dr. Cabbie" earlier this year, she faced a bit of a learning curve.The 26-year-old already had millions of fans and was regularly mobbed by teenage girls at the mall. But the Markham, Ont.-based star wasn't a famous actress or pop singer — she was a YouTuber.
"I went on set and I just started acting right away. They were like, 'No, no, we need to call action,'" Singh recalled with a laugh during a recent telephonic interview.
"I'm like, 'You have to call action? What do you mean? No one calls action for me. I call action!'"
Singh is among a new generation of entertainers who are finding massive success on YouTube. With self-produced, low-budget videos, YouTubers are attracting devoted fan followings, earning steady paycheques and increasingly landing film roles, TV shows and record deals.
On her channel IISuperwomanII, Singh posts comedy videos twice a week for her 4.4 million subscribers. She typically shoots them in her parents' house in Markham, where she lives, and plays multiple characters — male and female — with a goofy, refreshing lack of self-consciousness.
With videos like "How Girls Get Ready" and "Types of Kids at School," Singh has fostered a largely suburban, teenage female audience. She often finds humour in her relationship with her Indian parents, frequently donning a fake beard and thick accent to portray her dad.
"I don't feel the need to be this perfect, very pretty type of person, and I think my fans really relate to that," said Singh. "A lot of times they tell me, 'You're so real, and you make me OK with being myself.'"
Singh said her upbringing in Scarborough, a diverse suburb of Toronto, greatly influenced her comedic style. One of her first videos to go viral was titled "(Stuff) Punjabi Mothers Say," which has now been viewed more than four million times.
"When I first started, inevitably (my fanbase was) majority Indian, because my videos were titled, like, 'My Indian parents so-and-so.' Now, I don't do that anymore because I very quickly realized you don't have to put Indian in the title because it applies to everyone, for the most part," she said.
"Even if I'm talking about my (South) Asian parents, I can do it in a way that someone who has Jamaican parents, or Chinese parents, they can relate to it as well."
YouTube creates room for alternative voices that aren't well-represented in mainstream media, said Aubrey Anable, an instructor at the University of Toronto's Department of Visual Studies who has studied digital culture.
"There are a lot of YouTube celebrities that are minorities, or their type of performance or what they are doing on YouTube is not something that can be easily found in mainstream media culture," she said.
She said YouTube stardom is distinct from traditional TV and film fame because of a greater sense of intimacy between creator and fan. Often YouTubers shoot their videos in domestic spaces like bedrooms, directly address their fans and appeal to them to subscribe or leave a comment.
"All of these are unique to YouTube and I think it creates this sense of connection between amateur YouTube celebrities and their fans," she said.
Of course, the line between YouTube and the mainstream entertainment industry is becoming increasingly blurred, Anable said. Not only are pop stars and TV networks setting up YouTube channels to promote and share their products, but YouTube stars like Singh are landing roles in feature films.
Famously, Justin Bieber was first discovered because of his YouTube videos. More recently, another Ontario teenager, Shawn Mendes, landed a record deal and released a popular single after his videos on the social video app Vine attracted millions of views.
The Montreal-based Epic Meal Time crew found Internet fame by posting short videos in which they cooked up and devoured calorie-laden, artery-clogging fare. Led by "Sauce Boss" Harley Morenstein, the group recently launched their own TV show, "Epic Meal Empire," on specialty network FYI.
Despite the fact that the Jack Daniel's-guzzling foursome isn't allowed to drink or curse on TV, Morenstein said he preferred the show to the YouTube channel. A bigger budget allows them to create more elaborate concoctions, like a 2.4-metre chicken made of chicken tenders and 100 eggs.
"They let us do what we want, which is the best part of being on FYI," he said in an interview earlier this year. "They were the ones that really put the trust in us… Now, the show is exactly what we want. It's something we're proud of. It's hilarious. I think it's an awesome show."
While Morenstein and Singh have already skyrocketed to stardom, YouTuber Megan MacKay is just beginning her ascent. The Toronto comedian saw her subscriber count jump from 300 to 30,000 overnight in September when her "Ray Rice Inspired Make-up Tutorial" went viral.
MacKay used the conventions of a well-known YouTube genre, the make-up tutorial, to poke fun at the NFL's handling of domestic abuse allegations against Rice and to make a serious point about violence against women. Later, she used the same format to comment on the Jian Ghomeshi scandal.
"I think for me the impulse has always been, 'I wanna be funny.' I was that really obnoxious class clown in the back of the room trying to do bits," she said in a recent interview. "But I think I've always been kind of politically minded too and really interested in the news."
A graduate of Toronto's Second City Conservatory Program, MacKay turned to YouTube as a way to build her portfolio as a comedian and writer. In the process she discovered it was the perfect space to experiment and hone her comedy chops.
"The only way I could have ever done this is by making just garbage for so many years. You guys don't see that because I deleted those videos," she said. "And you have to get it out, you have to try everything, because that's the only way you're going to get to know what works for you."
For those curious about how YouTubers earn money, MacKay said she is paid through the site's partner program, which places advertising on and around her video content. With YouTube taking 45 per cent off the top, a million hits makes her about two thousand dollars.
"It's not like, 'I'm filling a swimming pool with money and I'm going to swim in it for the rest of my life' money, but it's the job. It is a job for a lot of people," she said.
Grace Helbig, an American YouTube star who recently published a book, "Grace's Guide: The Art of Pretending to be a Grown-Up," said the online video platform suits her introverted nature.
"I feel there's a common thread in a lot of online content creators. There's an introvertedness there that I think is just a personal attribute that's shared among the community," she said in an interview last month. "I think it's like a group of introverted control freaks are basically YouTubers. It's people that like owning what they do and like being the boss of what they do but also enjoy quieter moments alone."
Helbig, 29, warned that aspiring YouTubers shouldn't expect to make a viral video or get a million subscribers overnight. Instead, she advised hard work, consistency and self-satisfaction.
"The crazy thing is that YouTube careers exist now as a viable future for people, and that was never the case when I was growing up… Now, there's this whole digital world you can choose to make money in," she said.
"It doesn't happen overnight. And if it does happen overnight, that to me is scary. This has been kind of a slow build to me in this world. I've been doing it for six, going on seven years now. And if I had had one of those overnight success stories, the anxiety that comes along with that would be crippling to me. So I'm really happy that it's happened the way it has."
Close Story
Personalise your news feed. Follow trending topics