Congress warns MLA over remark on Vokkaligas
Published on Jul 26, 2022 12:10 AM IST
Vokkaliga leaders from the ruling BJP hit out at Khan for his remarks by projecting it as an attempt to belittle the politically dominant community, even as Congress leaders attempted damage control while expressing reservations against the comments made.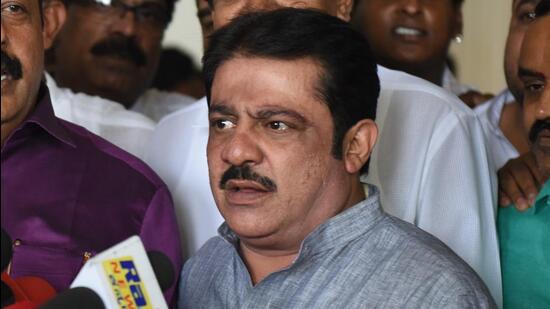 Randeep Singh Surjewala, the All India Congress Committee (AICC) general secretary incharge of Karnataka, on Monday issued a stern warning to Chamrajpet MLA, Zameer Ahmed Khan over latter's remarks that has stirred a controversy among the dominant Vokkaliga community.
"Your recent public remarks are completely unwarranted and in poor taste. It is expected from experienced Congress leaders to understand and adhere to "Lakshman Rekha" of the Party's discipline and ideology. Unwarranted and uncharitable statements help no-one except to create avoidable controversies," Surjewala said in his letter on Monday.
"I have the desire to become CM and our (Muslim) community's percentage (of population) is more than that of Vokkaligas," Khan had said.
BJP national general secretary C T Ravi said, That time has gone long ago, Zameer bhai (Khan)....threatening and blackmailing in name of vote bank has gone long ago."