Here's a list of the best getaways around Bengaluru for this long weekend
Updated on Aug 11, 2022 10:44 AM IST
Looking for places to go this long weekend? Here are the best getaway options near Bengaluru.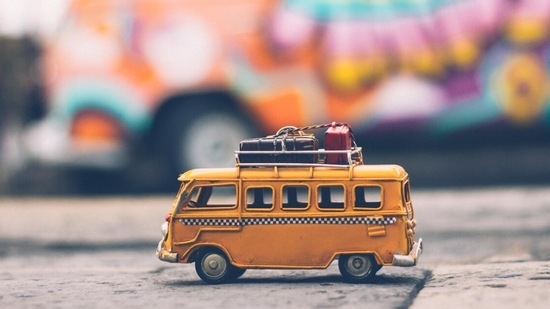 August is unofficially vacation season because of the long weekend, with Raksha Bandhan on the 11th, Independence day on the 15th, and a weekend in between. So here are the best vacation options for you this upcoming weekend.
Nandi Hills - whether you want to relax and watch low-lying clouds at the top of the hill, or go for a trekking and camping experience filled with adventure, this is the right place for you. Nandi Hills are open all days of the week from 6 a.m. to 6 p.m. and are located an ideal 60 kilometres away from Bengaluru city. For the adrenaline junkies, you can even go paragliding at Nandi Hills.
Mysore - nicknamed the 'Heritage City' or the 'cultural capital of Karnataka', Mysore has many architectural wonders, from the royal Mysore Palace to the Chamundeshwari temple. The Mysore zoo, best known for its giraffes, along with the GRS Fantasy Park and KRS dam are other popular sites. The city is preparing itself for the upcoming Dasara season. The city also lies close to other hotspots like Srirangapatna and Ramanagara.
Chikkamagaluru - The best place for nature enthusiasts, Chikkamagaluru is popular for its extensive tea and coffee plantations. A hill station at an elevation of 3,400 feet, it also has a host of waterfalls and temples.
Shivanasamudra - best known for its waterfalls - Barachukki and Gaganachukki - Shivanasamudra is located near Mandya district of Karnataka, and is a vibrant sight to watch during the monsoon.
Udupi – this coastal town in Karnataka is located 400 kilometers from Bengaluru and it is home for various temples and stunning beaches. Along with the historical Sri Krishna temple, beaches like Malpe beach, Mattu beach and Kodi beach are places of attraction. Do not miss the picturesque Maravanthe beach which is located between the sea and the river.
Hampi – this rich heritage city in Karnataka is an UNESCO World Heritage site with historical monuments all around. The place is surrounded by breathtaking landscapes and architectural brilliance of Vijayanagara empire. If you are fond of south Indian history, Hampi should definitely be in your travel plans for this long weekend. Hampi is at a distance of 370 kilometers from Bengaluru.
Gokarna – planning for a serene long weekend? This temple town in Uttara Kannada district is a perfect destination. The place is also surrounded by many calm and clean beaches for one to relax and rejuvenate. Gokarna is also a solo-travel friendly with many backpacking hostels in the town. Do not miss visiting the spectacular Murudeshwar temple which is just an hour away from Gokarna.
Jog Falls – this plunge waterfall is the third highest waterfall in the country and draws thousands of tourists every week. Jog Falls is definitely one of the best Instagrammable locations in Karnataka as the lush green western ghats will be at their best during the monsoons. Jog Falls is distanced at 400 kilometers away from Bengaluru.
Personalise your news feed. Follow trending topics