Vyapam scam: Fresh FIR mentions alleged involvement of senior BJP leaders
Jan 02, 2023 09:51 PM IST
Since 2014, close to 1,000 FIRs were lodged in the 'Vyapam scam' and several chargesheets were been filed in different courts. Some aspects of the scam was also investigated by the Central Bureau of Investigation (CBI) and several accused were found guilty by different courts for their involvement in the scam
The Special Task Force (STF) of Madhya Pradesh police on December 6, 2022, filed a fresh first information report (FIR) against eight accused for allegedly rigging the medical entrance exam under multi-layered 'Vyapam scam', eight years after Rajya Sabha MP and Congress Digvijaya Singh filed the complaint.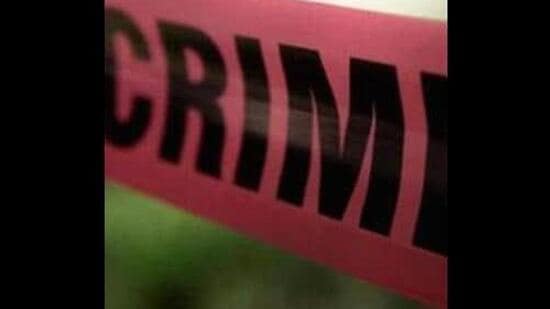 The FIR mentioned unnamed "direct and indirect" involvement of senior Bharatiya Janata Party (BJP) leaders in the alleged scam that hit BJP-led state government in 2014.
The Vyapam scam came to light in 2013 after it was revealed that several exams conducted by it were rigged in exchange for money in Madhya Pradesh.
Also Read: Mastermind of country's 'biggest ever' job fraud arrested in Aligarh, taken to Bhubaneswar
Since 2014, close to 1,000 FIRs were lodged in the 'Vyapam scam' and several chargesheets were been filed in different courts. Some aspects of the scam was also investigated by the Central Bureau of Investigation (CBI) and several accused were found guilty by different courts for their involvement in the scam.
The recent FIR was lodged on December 6, 2022, a day after an MP/MLA court in Bhopal summoned Digvijaya Singh in a defamation case filed against him by present BJP state president Vishnu Dutt Sharma.
Sharma, who was state Akhil Bharatiya Vidyarthi Parishad (ABVP) general secretary in 2014 filed a defamation case against Singh for his allegations in which Singh said that Sharma acted as a "middle-men" between the Rashtriya Swayamsevak Sangh (RSS) and Vyapam officials for rigging the entrance exam.
Despite repeated attempts Digvijaya Singh couldn't be contacted for the comment.
STF has said they will start an investigation into the allegations levelled by Singh.
"Digvijaya Singh's (member Rajya Sabha) complaint was forwarded to the STF for investigation by the MP administration (October 6, 2014). In most of the examinations done by Vyapam after 2006, some people with an aim to receive economic benefit in collusion with Vyapam officials and some minister of MP government, BJP senior leaders and some other senior persons with their direct or indirect support has enabled the Vyapam scam. This complaint so far was not under the purview of the investigation," the FIR said, explaining reason for starting the investigation now.
Also Read: Two arrested for cheating 1,784 people across country
Despite repeated attempts, STF chief Vipin Maheshwari couldn't be contacted for the comment on the FIR. VD Sharma was also unavailable for comments.
Amid the recent FIR, Vyapam case whistleblower Ajay Dubey said, he and other two other whistleblowers namely Dr Anand Rai and Ashish Chaturvedi lodged hundreds of complaints exposing the nexus between Vyapam officials and fraudsters to rig the entrance paper.
"A year before assembly election, a particular FIR which has only eight names and allegations against BJP leaders was registered. The name of Digvijaya Singh has been used to target some BJP leaders," Dubey said.
BJP spokesperson Hitesh Bajpai said this FIR has nothing to do with the state government. "STF is an investigating agency and can file any FIR after probe. STF officials don't inform everything to the chief minister and home minister. Digvijaya Singh filed a complaint on basis of an unsubstantiated claim against VD Sharma. However, he didn't have any proof against him so he wrote a general statement regarding BJP leaders. This statement has no meaning in the FIR," he said.
"Exciting news! Hindustan Times is now on WhatsApp Channels
Subscribe today by clicking the link and stay updated with the latest news!"
Click here!