Night curfew imposed along Indo-Pak border in Samba for 2 months
Jan 04, 2023 04:44 AM IST
The step was taken in view of the threat of cross-border infiltration and smuggling of weapons through drones in the present foggy weather
Night curfew has been imposed around 1km radius of the International Border in Jammu and Kashmir's Samba district to ensure better area domination by BSF men, an official order by district magistrate Anuradha Gupta said on Tuesday.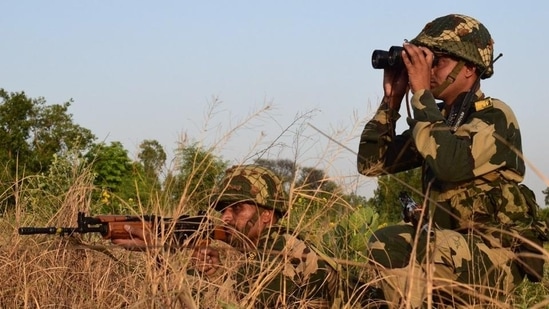 The step was taken in view of the threat of cross-border infiltration and smuggling of weapons through drones in the present foggy weather, it stated.
As per the order, movement of civilians has been banned from 9pm to 6am in the area up to 1km from the International Border (IB) in Samba district.
"No person or group of persons will move in the area up to 1km along the International Border in Samba district from 2100 hours to 0600 hours during the night," the order stated.
During a meeting of the district-level standing committee, authorities of the Border Security Force (BSF) took up the issue of imposition of night curfew in order to enable them to perform their duties more effective, the order said.
To ensure smooth functioning, better domination by BSF authorities and to preclude nefarious activities close to the border areas, the regulation in the movement of people has become imminent, particularly in the area from the International Border, it said.
"It is felt by district administration, that it is expedient that the movement of people in border areas is regulated so that there is better area domination by BSF in border area and nefarious designs of forces inimical to Indian security are subverted," DM said in the order.
She said in case movement is necessary, the person or persons are required to produce their respective ID cards to BSF and police authorities.
"Any person found violating the aforementioned order shall be dealt with in accordance with law. Since it is not possible to serve the order individually, it is being issued ex parte," the DM said.
This order will come into force with immediate effect and remain in force for a period of two months from the date of its issuance, if not withdrawn or/rescinded earlier.