Delhi govt to open 500 liquor stores in city by August 31
Updated on Aug 05, 2022 01:16 AM IST
The city will also get two premium liquor stores by August 31 and 20 of them by the end year, said a state panel in a recommendation to the government.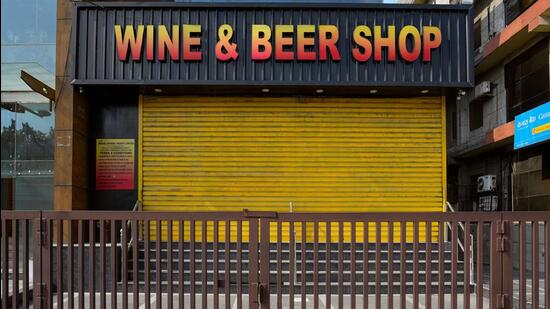 The Delhi government should open 500 retail liquor stores by August 31 and 200 more by the end of the year, said a panel put together by the state to ensure a smooth transition to the previous policy, as authorities work overtime to ensure Delhi doesn't face a crippling supply shortage when the old regime kicks in from September 1.
The recommendation has been submitted for consideration to the finance department, which, officials said, is likely to accept the suggestions. HT has seen a copy of the report.
Four government agencies in the liquor business will set up at least two premium vends in August, and 20 by December 31 this year, the report said.
Also read: 'Nothing suspicious': Delhi Police after unattended item found in Rohini
While details on the contours of the premium stores are still sketchy, officials aware of the matter said they will be larger than the regular liquor vends and be opened in "upscale areas".
"The size of the shops will also depend upon the availability of space and the premium vends will be opened in upscale areas. The focus of the committee is on ensuring that all areas can be well served and there is no underserved area," said the state government official.
The report is part of a series of moves the government is making to ensure that Delhi does not go dry once it reverts to the previous excise policy that was in place before the 2021-22 regime kicked in. The reversal came after LG VK Saxena last month asked the Central Bureau of Investigation (CBI) to probe alleged lapses and irregularities in the 2021-22 excise policy, which was due to expire on July 31 this year.
Manish Sisodia, who is also Delhi's excise and finance minister, has accused the Bharatiya Janata Party (BJP) of playing "dirty politics to promote liquor mafia" in Delhi. On July 30, he said the arrangement of shutting private shops would be temporary (for about six months) till the time a new excise policy is put in place under which fresh tenders will have to be floated for private entities.
Personalise your news feed. Follow trending topics
Story Saved