Shivraj Chouhan warns as Indore sees uptick in daily Covid-19 cases
Published on Jul 29, 2021 07:56 PM IST
In the last 24 hours, Indore registered seven new Covid-19 cases. On July 23, the city's daily caseload stood at one.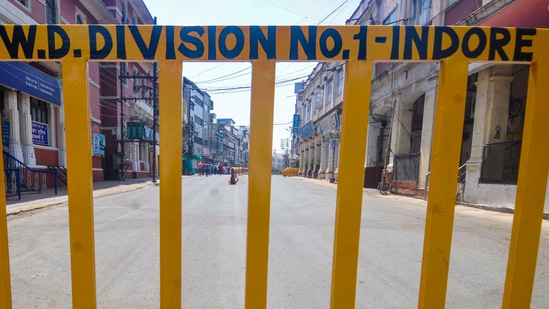 Madhya Pradesh chief minister Shivraj Singh Chouhan on Thursday expressed concern at gradual rise in daily new cases of the coronavirus disease (Covid-19) in Indore, requesting residents of the city to stay vigilant and follow all Covid-19 guidelines.
"Today Indore recorded seven new Covid-19 cases. I have directed the administration to remain alert. I also request the people stay vigilant and follow all the guidelines. If you become complacent, it would not take long for the situation to deteriorate," a rough translation of Chouhan's tweet, posted in Hindi, read.
According to health officials, the city has, in recent days, seen a gradual spike in fresh coronavirus infections, going from just one case on July 23 to seven on July 28. Earlier, on July 16 as well, Indore saw lone Covid-19 case from the preceding 24 hours, making it for the first time in 16 months that the state's largest city had logged a single case in a 24-hour period.
Also Read | Indore reports lone single-day Covid-19 case, a first in 16 months, says health official
However, in recent crowds, crowding has been seen at various public places in the city, with many people not even wearing face masks let alone follow social distancing and other norms. According to official figures, the cumulative Covid-19 infection tally in Indore stands at nearly 135,000 including a related death toll of nearly 1400. The district, which has a cumulative population of more than 3.5 million, has the highest number of cases in Madhya Pradesh and, at the peak of the pandemic, was among the worst-hit in the country.
On Wednesday, Madhya Pradesh added 11 fresh Covid-19 cases and one death, government data showed. The total number of cases thus stand at 791,778 including 781,135 recoveries, 10,513 deaths and 130 active cases.
Personalise your news feed. Follow trending topics