Lawless Delhi: Because the governments fail to protect or punish us
Mar 28, 2016 04:01 PM IST
The causes for Delhiites' anger could range from brazen confidence that one can get away with it to a deeper problem of deprivation and alienation, or simply how we govern and build our cities.
There are many interpretations on what could have triggered the murder of Dr Pankaj Narang, a dentist who was beaten to death by a mob in West Delhi's New Krishna Park a night before Holi.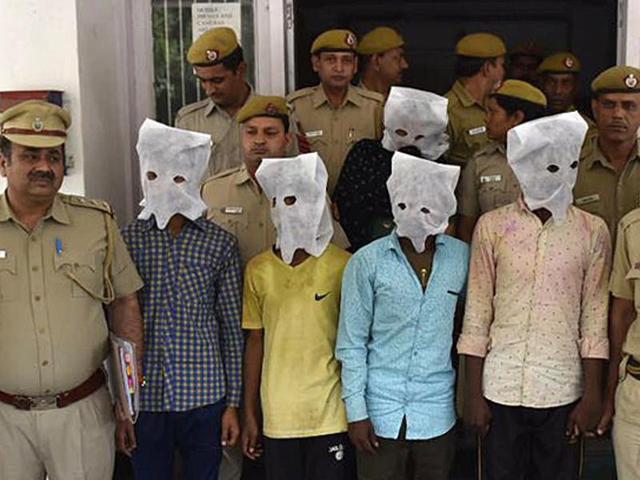 Twitter trolls and right-wing organisations see a communal angle to it. They allege that the Muslim immigrants from Bangladesh who lived in a neighbouring slum were upset when their team lost in the T20 World Cup. They couldn't hold their anger when they saw the dentist celebrating India's win by playing cricket with his son. So, they murdered him.
The police have dismissed this as a rumour, clarifying that five out of nine accused of the crime were Hindus, and the Muslims belonged to UP, not Bangladesh. But in the court of social media, there is little room for facts and logic.
The police, who are still struggling to establish the sequence of events that led to the murder, said that it was committed in "a fit of rage". A man and a minor boy were speeding in a narrow lane. The dentist stopped them and a quarrel broke out. They returned with relatives and neighbours, and beat him so badly that he died.
Some experts described it as a case of 'road rage', a media construct borrowed from the United States. Apparently, it was first used by a Californian news channel to describe a string of freeway shootings in 1987. In India, road rage is not a legal offence but police, for their convenience, maintain a log of traffic-related assaults. The cases are, however, registered under assault, grievous attack and murder.
Others have blamed Delhi's quick-tempered people. According to police records, one in five murders reported in the capital is on instant provocation. The reasons could be as frivolous as someone stopping a neighbour from peeing on his wall or a customer fighting over a food bill. Aggression is the best defence mechanism in the national capital. That's why people carry baseball bats in their cars when it is not even a popular game in Delhi.
This rage is a symptom. The causes could range from brazen confidence that one can get away with it to a deeper problem of deprivation and alienation, or simply how we govern and build our cities.
Personal security is such a big concern that residents of Delhi's middle-class neighbourhoods have started erecting gates to keep their underclass neighbours out. This underclass of mostly new migrants is often blamed for house break-ins and petty crime.
Dr Narang's New Krishna Park was also planning to erect four such gates for security. The residents of Indira camp, to which the nine accused belong, are mainly fish-sellers, vendors and e-rickshaw drivers. The colony road gives them access to the Metro station and the gates would have shut them out. It is not clear if that is why Naseer, the man who quarrelled with Dr Narang, could so easily mobilise a mob to beat him up.
But Delhi and suburbs are not new to such mob violence. In 2006, residents of Rajat Vihar in Noida's Sector 62 were attacked, and their buildings and cars set on fire, by a mob from the neighbouring Khoda village. The trigger was a boundary wall that the Rajat Vihar residents were building to keep out villagers who walked through their housing to access the other side of Noida.
Studying gated communities for his book "Searching for Whitopia: An Improbable Journey to the Heart of White America", anthropologist Rich Benjamin said these were nothing but "bunker communities" that reminded him of Matryoshka dolls. "A similar-object-within-a-similar-object serves as shelter; from community to subdivision to house, each unit relies on staggered forms of security and comfort, including… private security systems and personal firearms," he wrote in New York Times.
Clearly, across the world, the moneyed are buying what the government is supposed to provide. This is because people are losing faith in, and fear of, the authorities whose job it is to protect, punish and maintain the rule of law. So while the poor are at the mercy of the lawless, those who can afford are trying to get behind private guards inside walled communities. But when even security becomes a commodity, can anybody be really secure?
shivani.singh@hindustantimes.com