Dentist beaten to death with iron rods in Delhi after minor scuffle
Updated on Apr 14, 2016 02:58 PM IST
A 40-year-old dentist was reportedly beaten to death by a group of people, including four juveniles, following a dispute in west Delhi's Vikaspuri area on Thursday.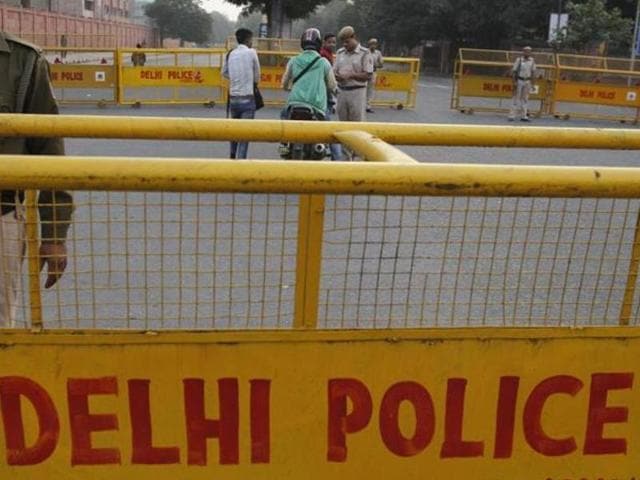 Hindustan Times |
, New Delhi
Karn Pratap Singh
A mob killed a dentist in west Delhi as he accosted two bikers for rash driving on Thursday after India's win against Bangladesh in the T20 cricket World Cup, triggering social media outrage that immigrants were involved in the brutal attack.
Police took nine people, including four juveniles, into custody for fatally attacking 42-year-old dentist Pankaj Narang with iron rods, cricket bats and other blunt objects at New Krishna Park in Vikaspuri.
Most of the accused are e-rickshaw drivers in the locality and fishmongers from a nearby market who live in a nearby slum, police said.
Narang's brother-in-law, Vikas Sethi, was wounded too when he came to his rescue.
Rumours swirled on social media on Friday that some of the accused were Bangladeshis who were upset with India's win. Twitter was flooded with tweets that the bikers killed the doctor because he and his son were celebrating the win. Delhi Police dismissed the allegation.
Joint commissioner of police (South Western) Deependra Pathak said there was no communal angle to the attack because none of the accused is a Bangladeshi national.
"We have arrested five people, including 22-year-old main accused Nasir Khan, brother Amir and mother Mesar. Four boys of around 17 years were taken into custody too. Efforts are on to catch the other culprits," he said.
The incident occurred soon after India's win as Narang along with his seven-year-old son and nephew came out of their home around 30 minutes past Wednesday midnight and started playing cricket in their car park.
Trouble began when the ball flew into the bylane and he and his son ran after it. Narang saw two youth on a bike approaching them, taking abrupt alternate right and left turns. When he raised his hand to stop the biker, it grazed the rider's body, triggering an argument.
The argument escalated as Narang slapped the biker and seized his motorcycle and keys.
The duo escaped but returned 15 minutes later with more than a dozen people, including juveniles and women, carrying blunt objects, a police officer said.
Narang was dragged out of his home and brutally assaulted. He ran around the neighbourhood, apologising for his mistake and screaming for help, but collapsed as the attackers kept hitting him from behind.
A CCTV camera installed outside a local hospital captured portions of the attack while witnesses said Mesar, mother of the Khan brothers, kept inciting the mob to assault the dentist.
The mob left after Narang and his brother-in-law became fell motionless on the road.
The family took them to Mata Chanan Devi Hospital, where the dentist died around 8.30am on Thursday.
Narang's sister had come from Noida with her family to celebrate Holi with her brother.
Eyewitnesses told police the attackers kept assaulting Narang despite his family members pleading with them to spare his life. The family knocked on the neighbours' doors but nobody came out to help.
The traumatised family alleged that a group of youth came to their house in the morning after the incident and bragged that this is what happens if somebody tries to threaten them, police said.
"Narang belonged to a family of doctors. Wife Upma is also a dentist. The couple runs a clinic in the Tilak Nagar area," neighbour Sachin Kapoor said.