Girl who was injured by rubble dies at south Mumbai hospital
Jan 24, 2023 12:49 AM IST
Krisha, the only daughter of her parents, sustained severe head injuries in the incident. The police said that Krisha was a resident of the ground-plus-24-storey Shripati Building in Khatar Lane in Girgaum, and some construction work was underway on the upper floors of the same building
Mumbai: Krisha Patel, the eight-year-old girl who was injured after pieces of rubble fell on her head from the top floor of a building in Khatar Lane, Girgaum on Sunday evening, passed away in the early hours of Monday at a south Mumbai hospital.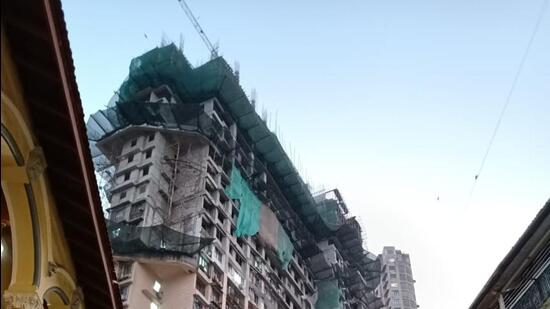 Krisha, the only daughter of her parents, sustained severe head injuries in the incident. The police said that Krisha was a resident of the ground-plus-24-storey Shripati Building in Khatar Lane in Girgaum, and some construction work was underway on the upper floors of the same building.
Krisha was walking past the building when the rubble fell on her head, injuring her. She was rushed to the Sir HN Reliance Foundation Hospital, where she was admitted to the Intensive Care Unit.
"Krisha succumbed to the injuries at around 1.30am on Monday. We have added the section for causing death due to negligence in the FIR that we had registered on Sunday night," said senior police inspector Kishore Shinde, VP Road police station.
The police on Sunday booked the developer, Rajendra Chaturvedi, and the site supervisor, Raghavji Parmar, for causing injury due to negligence under the Indian Penal Code. The police said that no arrests had been made in the case as yet.
"The fact that there was negligence on part of the accused is substantiated by the scene of the incident itself. There were no measures undertaken to prevent rubble from falling off the building which, from that height, would be fatal to anyone. Besides, the safety nets that were installed around the building were of such inferior quality that the rubble tore through the net and fell on the victim's head," Shinde said.
"While the developer and supervisor are ultimately responsible for safety measures, we also need to pinpoint who was specifically responsible for safety at and around the site at the time of the incident. Inquiries are being conducted with this objective in mind and further action will be taken soon," said Shinde.