Hyderabad resident arrested for smuggling-in heroin worth
₹

22 cr

Jan 05, 2023 12:18 AM IST
The AIU officials had specific intelligence about the suspected consignment of heroin. Based on the intelligence, AIU officials intercepted the passenger at the Chhatrapati Shivaji Maharaj International Airport on Tuesday evening. The accused was detained and his black trolley bag was examined
Mumbai Mumbai custom department's Air Intelligence Unit (AIU) has arrested a Hyderabad resident for allegedly smuggling 4.5kg heroin worth ₹22 crore. The passenger, identified as Faisal Saber, had allegedly taken the parcel from a person in Johannesburg in South Africa and was supposed to deliver it to a foreign national in Delhi, AIU sources said.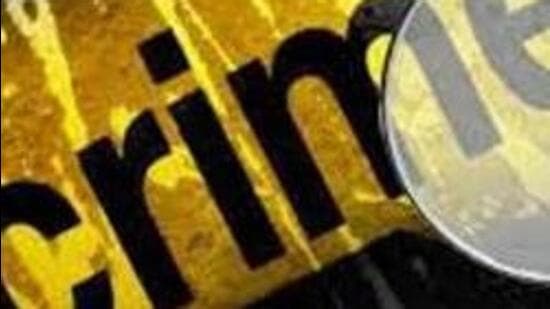 The AIU officials had specific intelligence about the suspected consignment of heroin. Based on the intelligence, AIU officials intercepted the passenger at the Chhatrapati Shivaji Maharaj International Airport on Tuesday evening. The accused was detained and his black trolley bag was examined.
While searching his bag officers found 12 transparent plastic pouches cleverly concealed in hidden compartments made in the bag. The pouches contained over 4,500 grams of off-white powder, which tested positive for heroin, said a custom's official. The official added that the seized heroin is estimated to be worth around ₹22 crore in the market.
Upon questioning, Saber said to have revealed that the consignment was handed over to him by a woman in Johannesburg, South Africa. He also told his interrogators that he was supposed to deliver it to a foreign national in Delhi.
Saber was placed under arrest under relevant sections of the Narcotics Drugs and Psychotropic Substances Act, 1985 for smuggling commercial quantity of a banned drug. He faces punishment of 10 to 20 years of imprisonment.
Saber is suspected to have acted as carrier in the racket. Customs officials are checking if he made similar foreign trips in the past. Officials are also trying to trace other members of the racket in Delhi and are therefore tight lipped about the operation details.