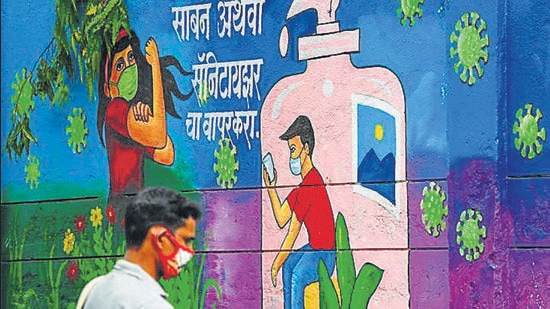 Maha 2nd Covid wave added over 61K deaths in 4 months
The first wave, which peaked in September, 2020, saw 2,048,802 cases, along with 51,360 deaths. On Monday, the state recorded 8,129 new cases, along with 200 deaths
PUBLISHED ON JUN 15, 2021 08:54 AM IST
The second wave that started in Maharashtra in February has so far led to 3,868,319 new Covid-19 cases and 61,336 deaths within four months. The first wave, which peaked in September, 2020, saw 2,048,802 cases, along with 51,360 deaths.
On Monday, the state recorded 8,129 new cases, along with 200 deaths.
Also Read | Himachal Pradesh issues new Covid rules after tourists rush in
Avinash Supe, chairman, state deaths audit committee, said various factors led to the high death rate in the past four months. "There were more Covid-19 cases in the second wave compared to the first wave, which was directly proportional to the death rate. In addition, we saw more deaths as the virus spread to rural areas, which had poor hospital infrastructure. Other reasons include shortage of oxygen as well as late reporting of the symptoms, which led to delayed treatment, contributing to a higher death rate," he added.
Dr Jeevan Jain, general physician from Lalbaug, who is credited with treating more than 15,000 Covid-19 patients, said, "The first wave was mild compared to the second one as we saw very few patients admitted to the hospital and a majority recovered in home quarantine."
Close