Man kidnaps live-in partner's nephew after she breaks up with him
Jan 12, 2023 01:00 AM IST
Vasawe added that Dodhade and the child's aunt had been working together and producing videos and songs which were then uploaded on YouTube and had been living together. One month ago, when the woman found out that Dhodade was already married, she left him
Mumbai: A 35-year-old YouTuber was arrested on Wednesday for allegedly kidnapping his live-in partner's nephew after she broke up with him upon discovering that he was married.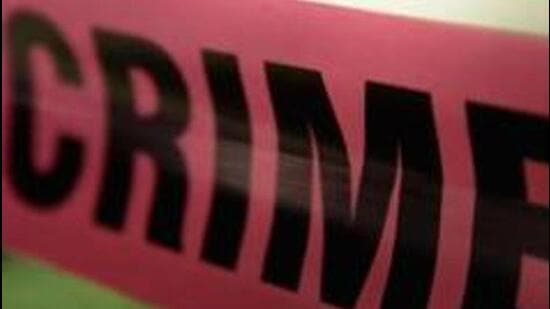 The police rescued the eight-year-old boy and handed him over to his mother within 24 hours of the incident being reported to them.
According to the Talasari police officials, the accused, identified as Rajesh Dhodade, executed the kidnapping in order to get her ex-girlfriend back.
The incident took place on Tuesday when the boy's mother reported him missing when she went to pick him up from school.
Ajay Vasawe, senior police inspector of Talasari police station, said after receiving the complaint, a police team went to the school to find out the whereabouts of the boy. The boys who were playing with the victim told the police that he reached the school an hour early to play in the field when a man in a four-wheeler approached him and took him along saying that his aunt had called him.
"The boy's aunt then received a call from her former boyfriend Rajesh Dhodade that the kid was with him and demanded his girlfriend to return to him and marry him," said Vasawe.
The police then traced the call and arrested Dhodade from his house in Silvassa. The police rescued the child and handed him over to his mother and aunt on Wednesday.
Vasawe added that Dodhade and the child's aunt had been working together and producing videos and songs which were then uploaded on YouTube and had been living together. One month ago, when the woman found out that Dhodade was already married, she left him.
Dhodade was angry and assumed that his girlfriend's sister must have provoked her to leave him. To take revenge from his girlfriend's sister, he kidnapped her son. "We have arrested Dhodade for kidnapping the child," said Vasawe.