MU exams dept told to accept student grievances online
Mar 15, 2022 09:40 PM IST
This decision was in response to queries raised at the annual senate meet on Tuesday regarding better facilities for thousands of students who find it difficult to approach the examination department
Mumbai The University of Mumbai examination department has been directed by Vice chancellor Suhas Pednekar to address student grievances online.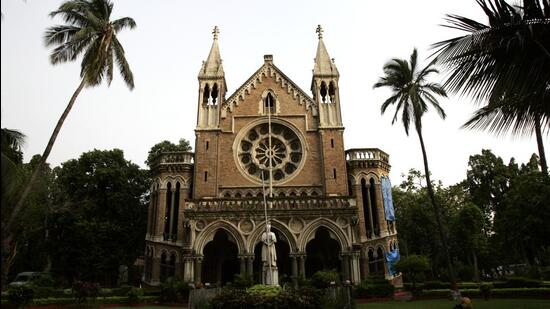 This decision was in response to queries raised at the annual senate meet on Tuesday regarding better facilities for thousands of students who find it difficult to approach the examination department at the university's Kalina campus.
"It's nothing new. You will get to see thousands of students waiting in hour-long queues with basic queries regarding their exam papers or results. To make students wait for weeks and months for basic changes in their exam papers or marksheets is unfair," said one of the senate members. The annual senate meet was held offline after a year.
The members of the senate highlighted how simple problems like missing signatures or stamps on mark sheets leave students in a fix for months.
"We have received complaints from students who have spent nearly two months visiting the examination house for a basic official stamp on the mark sheet, which should not take more than a couple of days," said Pradip Sawant, MU senate member.
Sawant also highlighted the issue of nearly 100 final year BMS students of Siddharth College, Churchgate, whose results have been stuck with the university for some months now.
"I direct the examination department to ensure implementation of an end-to-end technology driven system which makes the process of submitting grievances and checking updates on queries easier for students. University will allocate appropriate funds to make this process functional at the earliest," said Suhas Pednekar. He has also directed the examination house to ensure physical mark sheets are released at the earliest.
The first day of the senate meet ended with the question answer session. The annual budget will be tabled at the senate on Wednesday, said varsity officials.
Encroachers a concern
Senate members highlighted the issue of encroachment by construction workers inside the university's Kalina campus. "Due to the seemingly never-ending construction work on the Kalina campus, several contractors have not bothered to remove the construction workers from the campus and the university too has turned a blind eye to this. Many of these workers have built proper houses inside the Kalina campus now and have been residing there for nearly seven years. We need to take action against such encroachers," said a senate member.
Vice chancellor Suhas Pednekar has ordered a committee to look into this issue and ensure the encroachers are sent notices soon and removed from campus in the next two months.