Mumbai's greenhouse gas emissions to rise 2.7 times by 2050 without intervention: MCAP
Mar 14, 2022 10:58 PM IST
The projection is slightly higher than the Indian level BAU trajectory, which estimates the surge at 2.5 times.
Mumbai: Mumbai Climate Action Plan (MCAP), released by chief minister Uddhav Thackeray on Sunday, concluded that Mumbai's greenhouse gas (GHG) emissions are expected to reach 64.8 million tonnes CO2e/year by 2050, increasing 2.7 times between 2019 and 2050, in a business as usual (BAU) scenario, meaning if no mitigation interventions are undertaken. The projection is slightly higher than the Indian level BAU trajectory, which estimates the surge at 2.5 times. In 2019, Mumbai's GHG emissions were 23.42 million tonnes CO2e, at 1.8 times CO2e per person.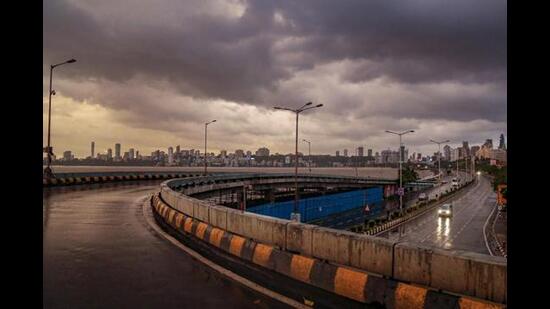 In another scenario - the Existing and Planned (E&P) scenario - which takes into consideration the present policies to reduce emissions, at the city, regional and national level, emissions are expected to reach 51.3 million tons CO2e/year by 2050. This is an increase of 119.4 percent in comparison to base year (2019) emissions, and are not aligned with the 1.5°C Paris Agreement and deadline 2020 emission trajectories.
To address this, MCAP lists an aggressive mitigation strategy, a third scenario. These emission reduction targets aim to reach net-zero by 2050. Net-zero means being able to balance out the amount of GHGs emitted through sequestration (absorption by forests, mangroves, and tree cover).
The MCAP aims 30 percent emissions reduction by 2030, and 44 percent by 2040, against the base year through 'ambitious yet achievable' measures.
According to the GHG inventory for Mumbai as part of MCAP, in 2019 the stationary energy sector is responsible for 16.9 million tonnes CO2e, or 72 per cent of Mumbai's total emissions. The Transportation sector is responsible for 4.56 million tonnes CO2e or 20 percent of the city's total emission; and the Waste sector for 1.94 million tonnes CO2e - 8 percent of Mumbai's total emissions.
Strategies have been identified across six key sectors of urban flooding and water resource management, urban greening and biodiversity, air quality, sustainable mobility, sustainable waste management, and interventions in energy and buildings, with 24 action tracks across these sectors to achieve net-zero.
Experts believe that there is a need to ensure maximum citizens' participation in the implementation of these strategies, and for the Brihanmumbai Municipal Corporation (BMC) to examine all its existing practices, projects and methods.
Rohit Shinkre, senior urban planner and architect, said, "The approach toward achieving net-zero has to move from governance centric to citizens' centric. This is no longer a governance issue alone, it is an ethical one. After all, it is not only the government that causes global warming, it is the actions of citizens. It is important to tell individuals, families and societies what they can do, so as not to remain passive spectators to the whole process. The civic body must also review every project, method and practice in this context henceforth."
MCAP includes targets such as 100 percent zero-emission vehicles by 2050 with increased access to finance, policy enablers and incentives; 100 percent electrification of 2 wheelers, taxis, autorickshaws by 2050 and 96 percent electrification of private 4 wheelers by 2050, among others as part of sustainable mobility.
Decentralized waste management to ensure 80 percent recovery through segregation, recycling and composting, and 100 percent scientific disposal of future waste by 2030 as part of sustainable waste management; increasing vegetation cover and permeable surface to 30-40 percent of the city surface area by 2030 among others as part of urban greening; building flood resilient systems and infrastructure and ensuring up to 50 percent of the city's water demand is met through localized water conservation and efficient use initiatives by 2030, as part of urban flooding and water resource management.
A climate action cell will be set up under BMC, which will be responsible for implementing the MCAP; undertake MCAP revision every five years, and every two years - update greenhouse gas emissions inventory and climate and air pollution risks and vulnerability assessment.