Car driver sexually harasses woman feeding stray dogs in Ghaziabad
Jan 27, 2023 11:44 PM IST
The woman later gave a complaint on the basis of which the police on Thursday registered an FIR at Nandgram police station under the Indian Penal Code (IPC) sections 354a (sexual harassment), 504 (intentional insult) and also levied provisions of the Prevention of Cruelty to Animals Act, 1960
The Ghaziabad police have registered an FIR against an unidentified man in a car who sexually harassed a 30-year-old woman feeding stray dogs in Raj Nagar Extension late Wednesday night and also ran over and badly injured a five-month-old dog while fleeing the scene.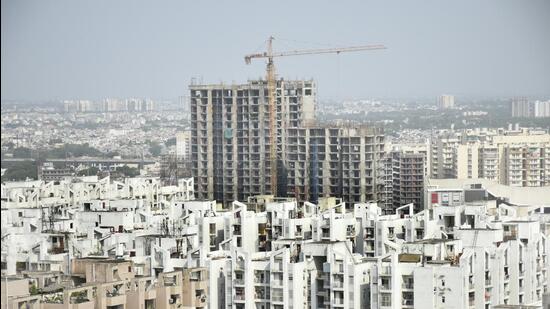 The woman later gave a complaint on the basis of which the police on Thursday registered an FIR at Nandgram police station under the Indian Penal Code (IPC) sections 354a (sexual harassment), 504 (intentional insult) and also levied provisions of the Prevention of Cruelty to Animals Act, 1960.
The woman and her husband presently reside in a high-rise in Raj Nagar Extension.
The woman's husband said, "Late Wednesday night, my wife and I went to feed stray dogs on a road in Raj Nagar Extension. We returned late from a wedding function but we decided to follow the routine. While feeding the dogs, we both were about 50 metres apart when a man in a Brezza SUV arrived there and started harassing my wife."
He said the man made objectionable comments at his wife and appeared to be inebriated.
"The headlights of his car were directly in my eyes and I could not see what was happening. When my wife opposed him, he started to flee. In the process, he ran over a puppy which is about five months old. The animal suffered fractures and multiple injuries. We rushed the stray for treatment and also gave a police complaint," the husband said.
The police said they have registered an FIR at Nandgram police station.
"The woman was feeding stray dogs along with her husband in Raj Nagar Extension late Wednesday night when a man harassed her and the car driver also crushed a stray dog while fleeing. They gave a police complaint the next morning and an FIR was registered. We have deployed a team to trace the suspect," said Alok Dubey, ACP (city 2).